OUTSOURCING CREW
Supporting women to stay with their families
I couldn't have built my business without the amazing team of women that I have to help me. Right from the inception, these virtual assistants have been crucial team members and I really don't know where I would be without them. Always happy, always willing, I can't say enough about Michelle and her team of skilled staff. I chose 'Outsourcing Crew' as I wanted to support the girls to be able to stay in their village and continue to live with their family. Many can't, and have to leave their children with others while they travel to Manila to make a living.
Aside from their mission to provide sustainable and well paying opportunities for training and continued employment, since 2019 the 'Outsourcing Crew' team have also been key contributors to numerous giving-back programs.

By supporting the team of amazing virtual assistants, "Us and The Earth' is also supporting these wonderful initiatives.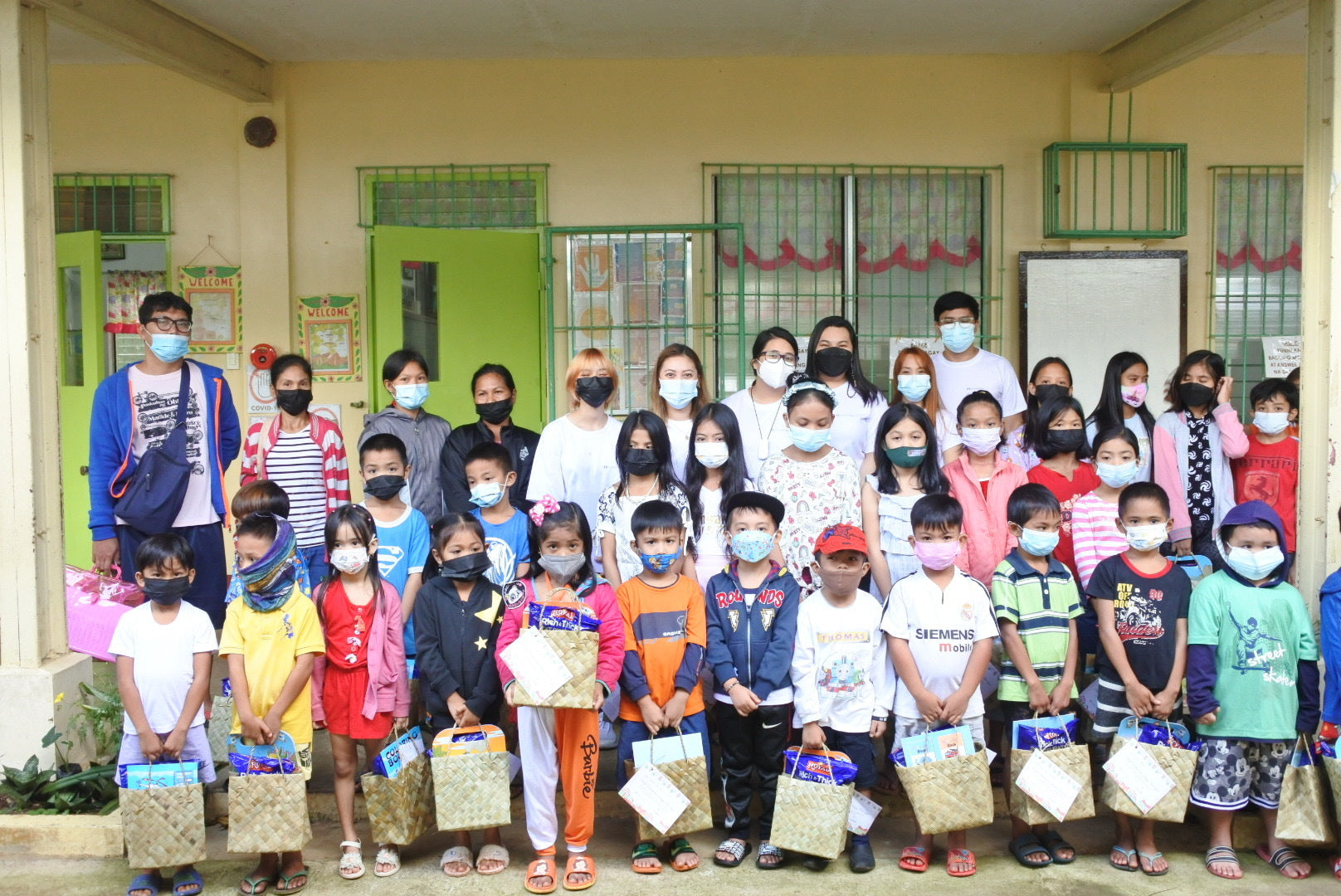 Christmas is for the kids
Starting with 100 children in December 2019, then growing to 150 in 2020, the team gave baskets of food and colouring books to the kids in a few local communities. They included personalised cards with a written message from each of the crew.
Mother's Day Gift Giving
This initiative started in 2021, they gave 50 single mums in the community a self-care pack and card with personalised message from everyone in the team.
For the love of Paws
The team regularly donate to local rescue shelters that take in street dogs and cats. In support of our shared advocacy, we plan to build a sanctuary to house more street dogs and cats sanctuary located near their main office in Quezon.