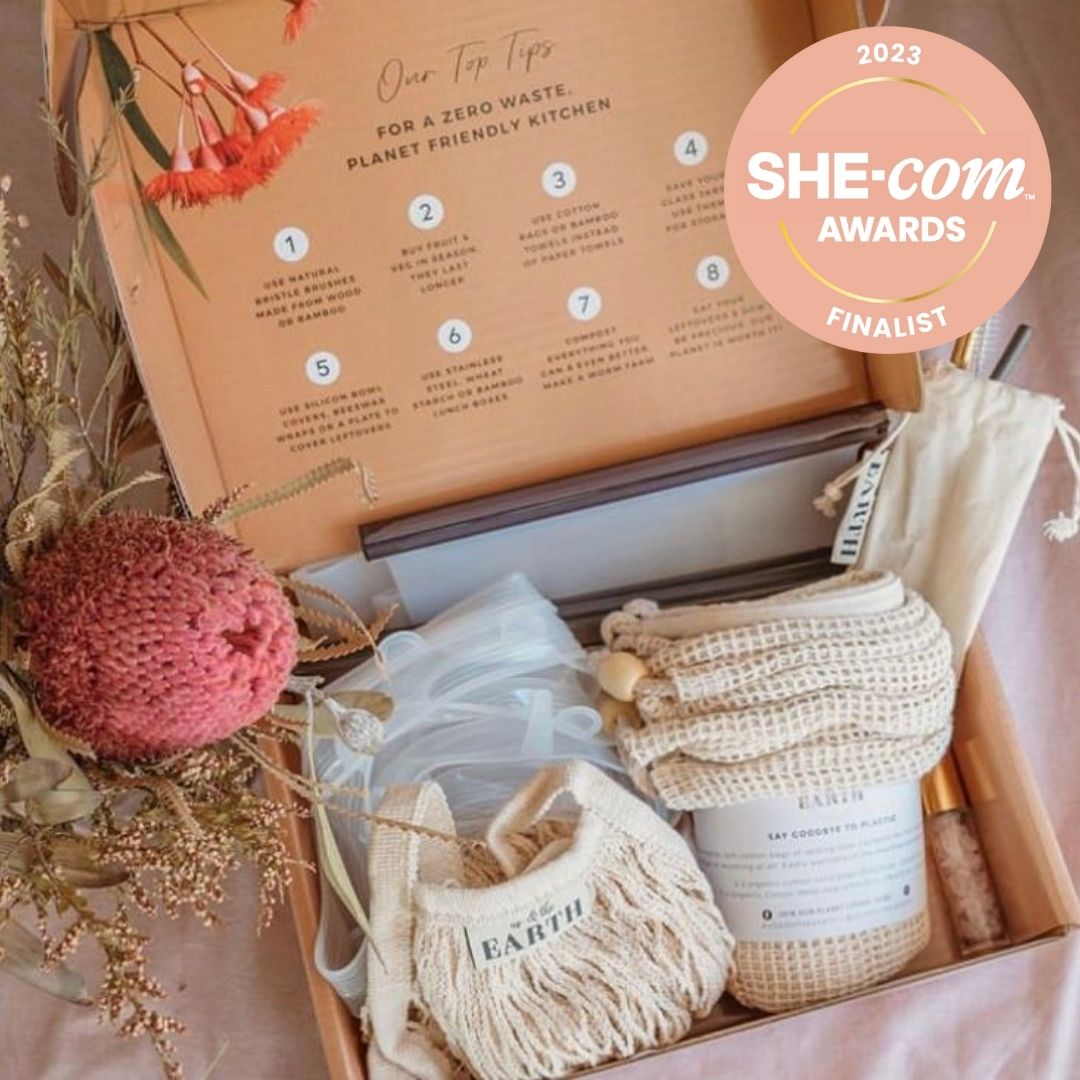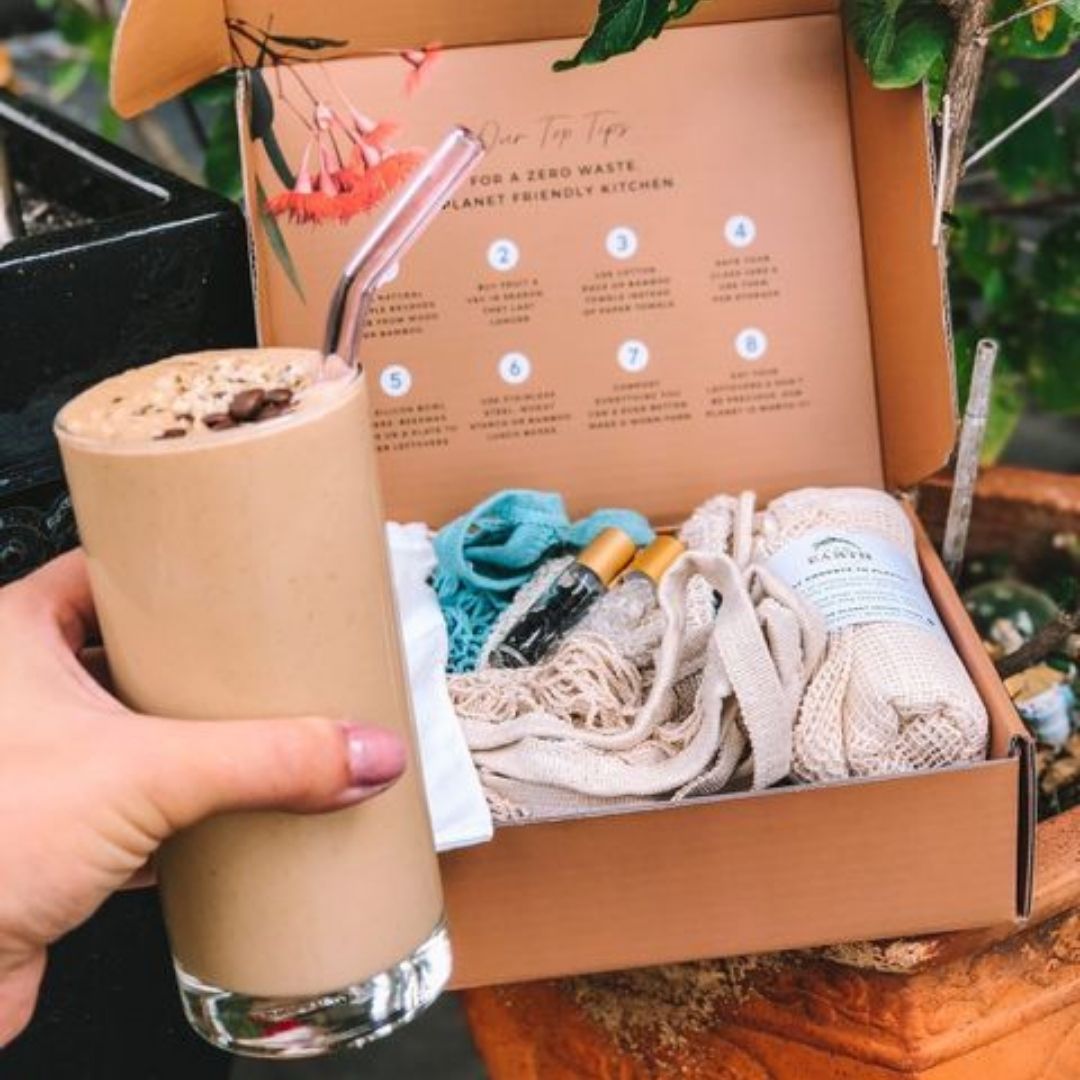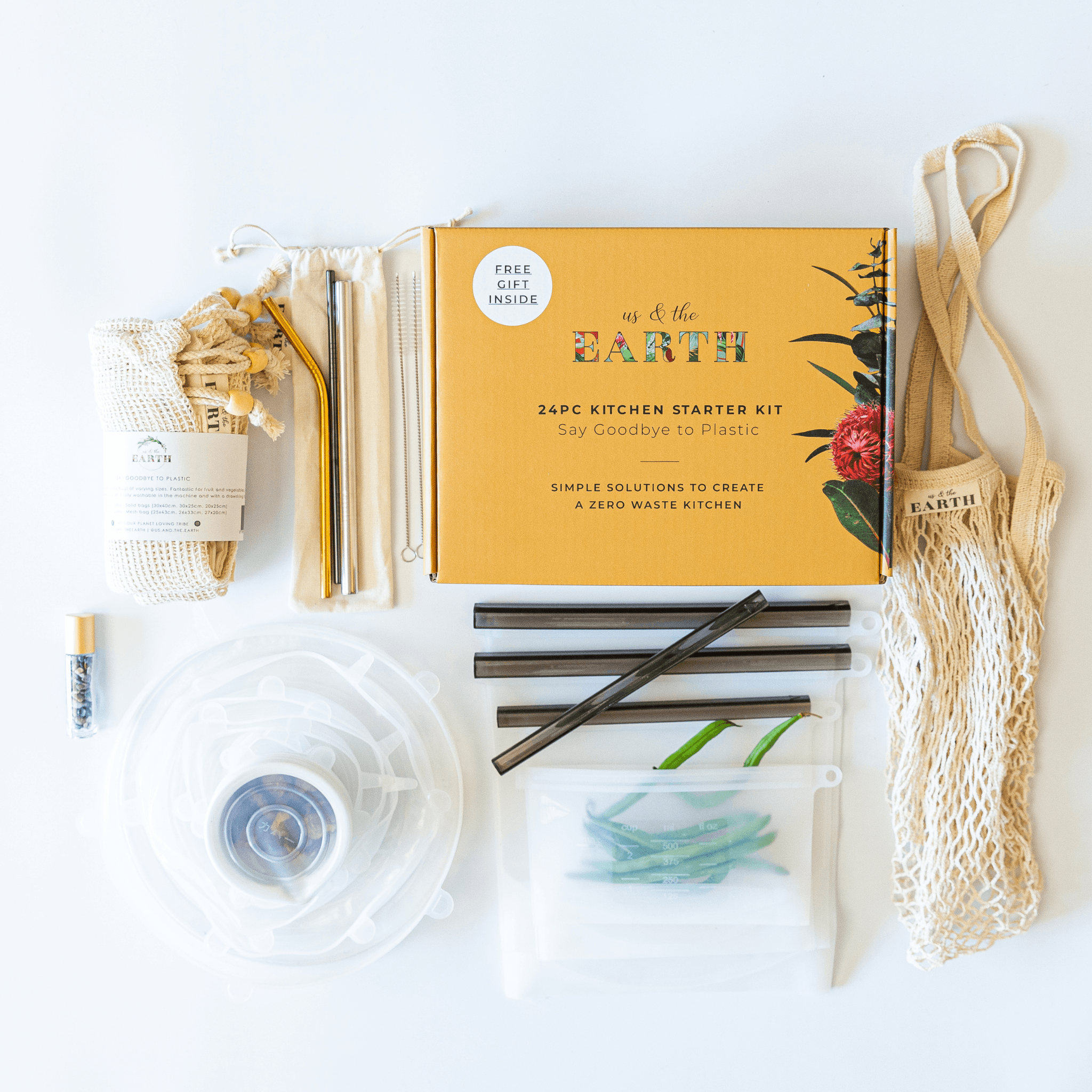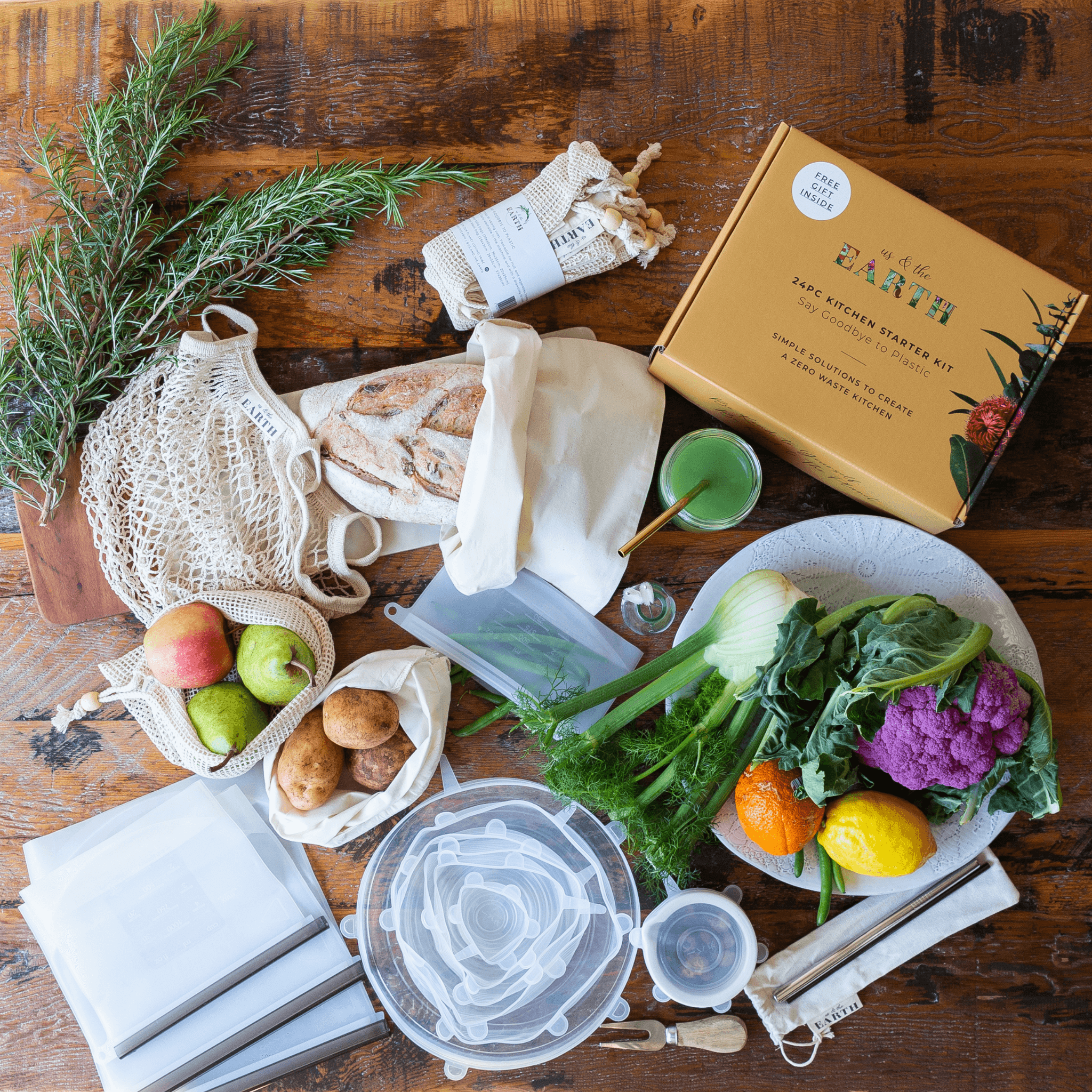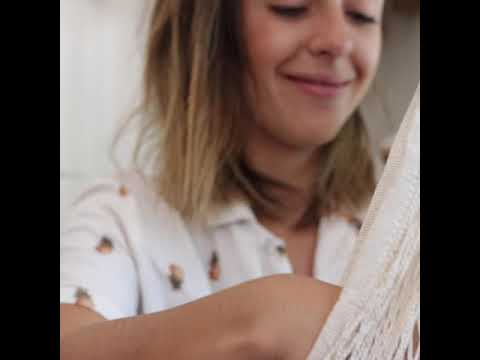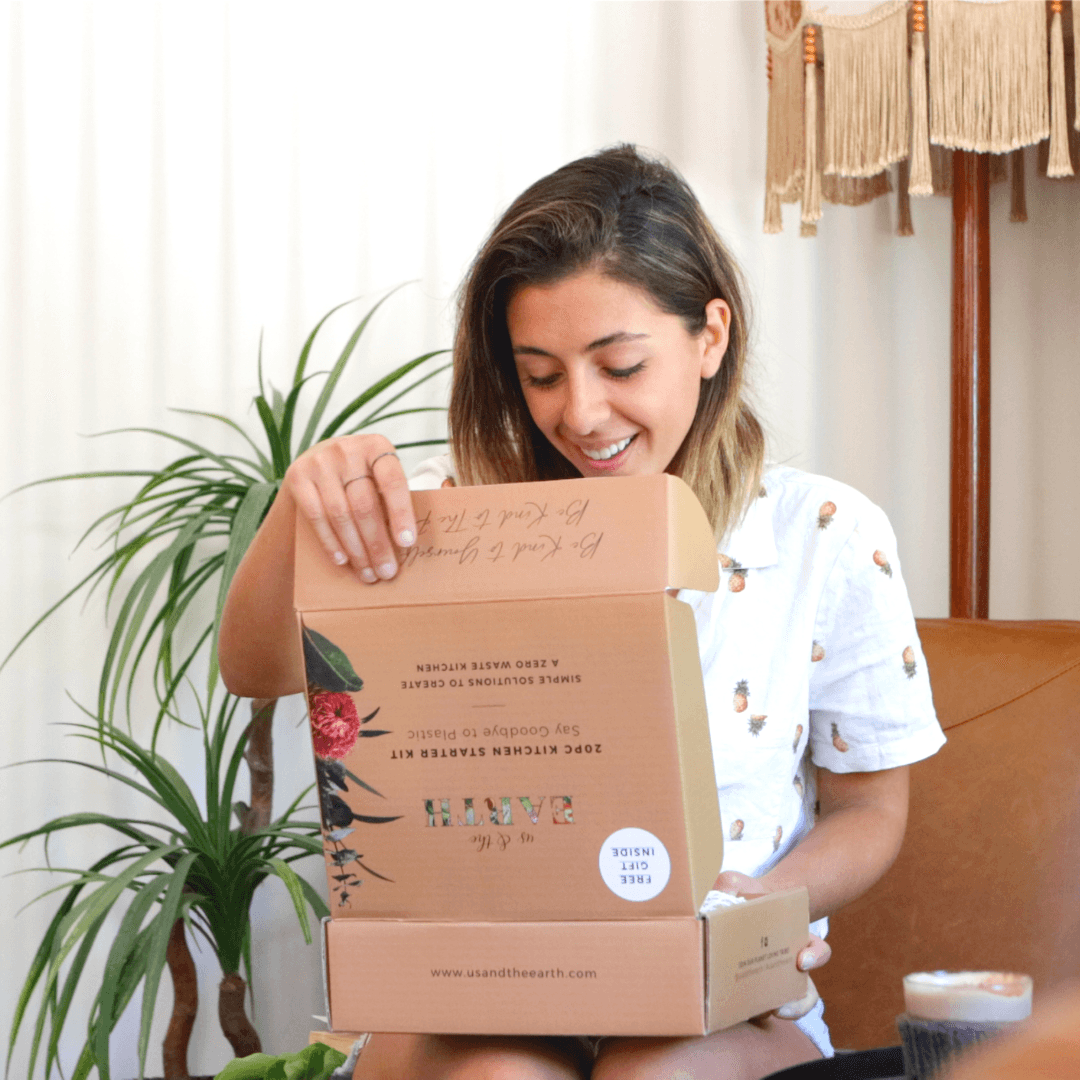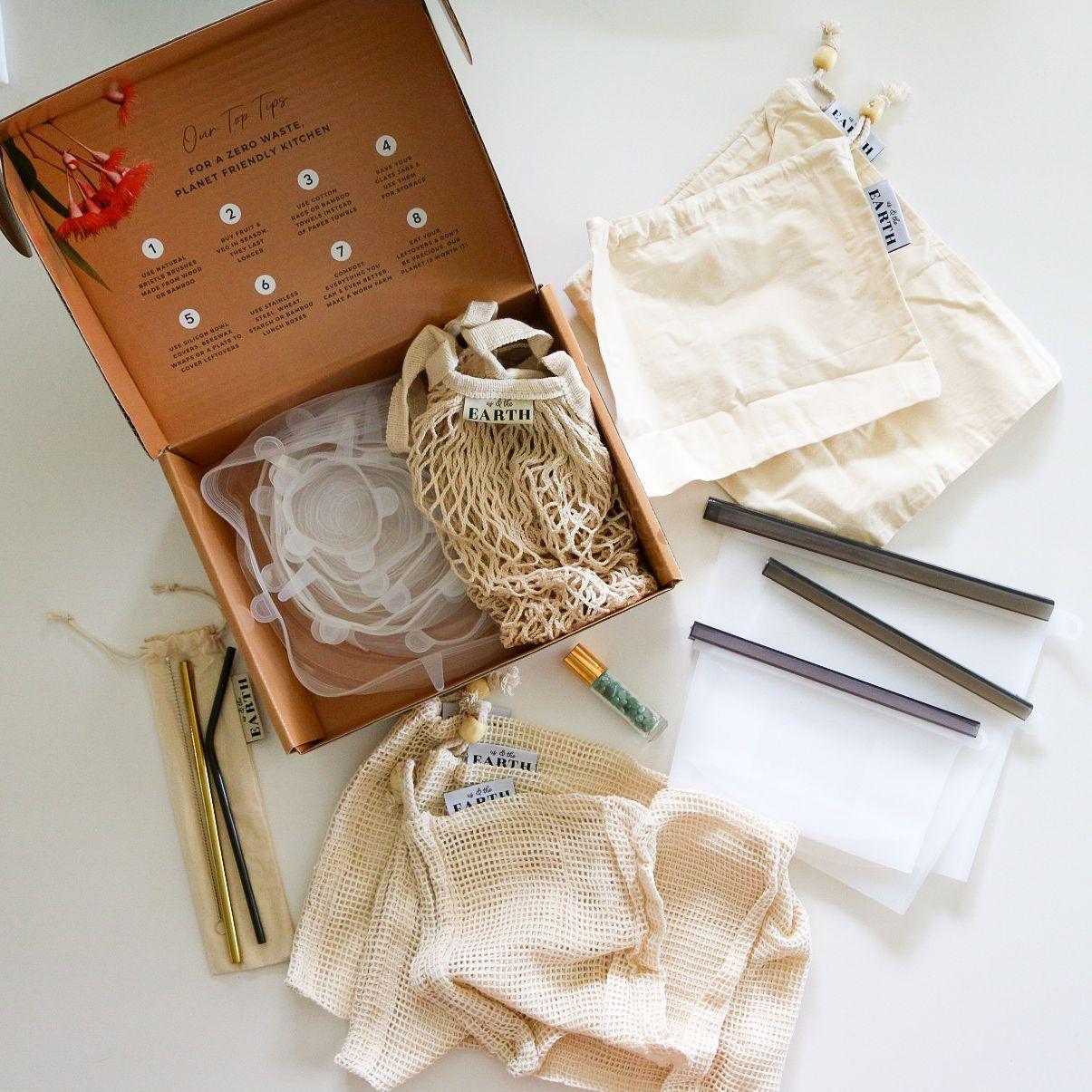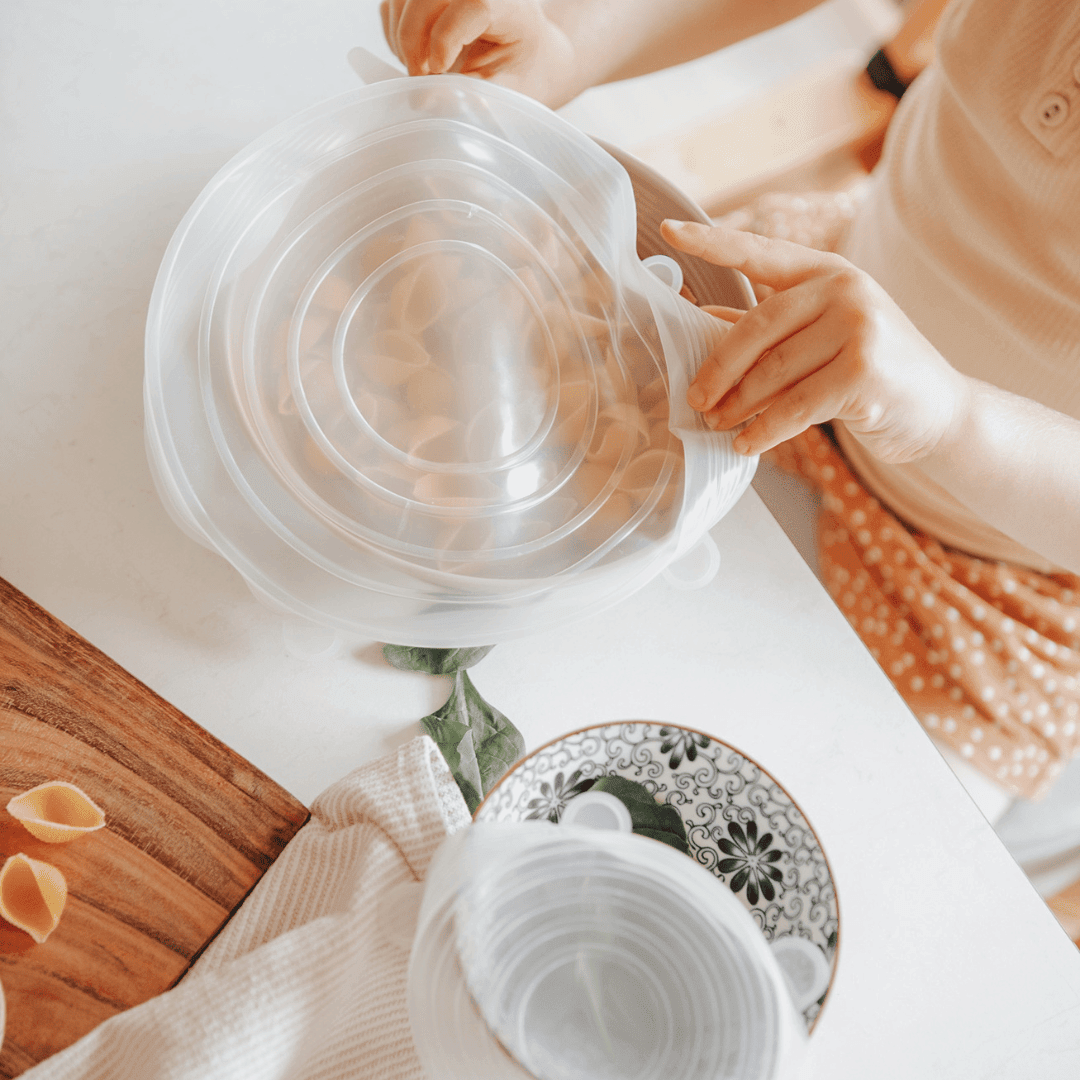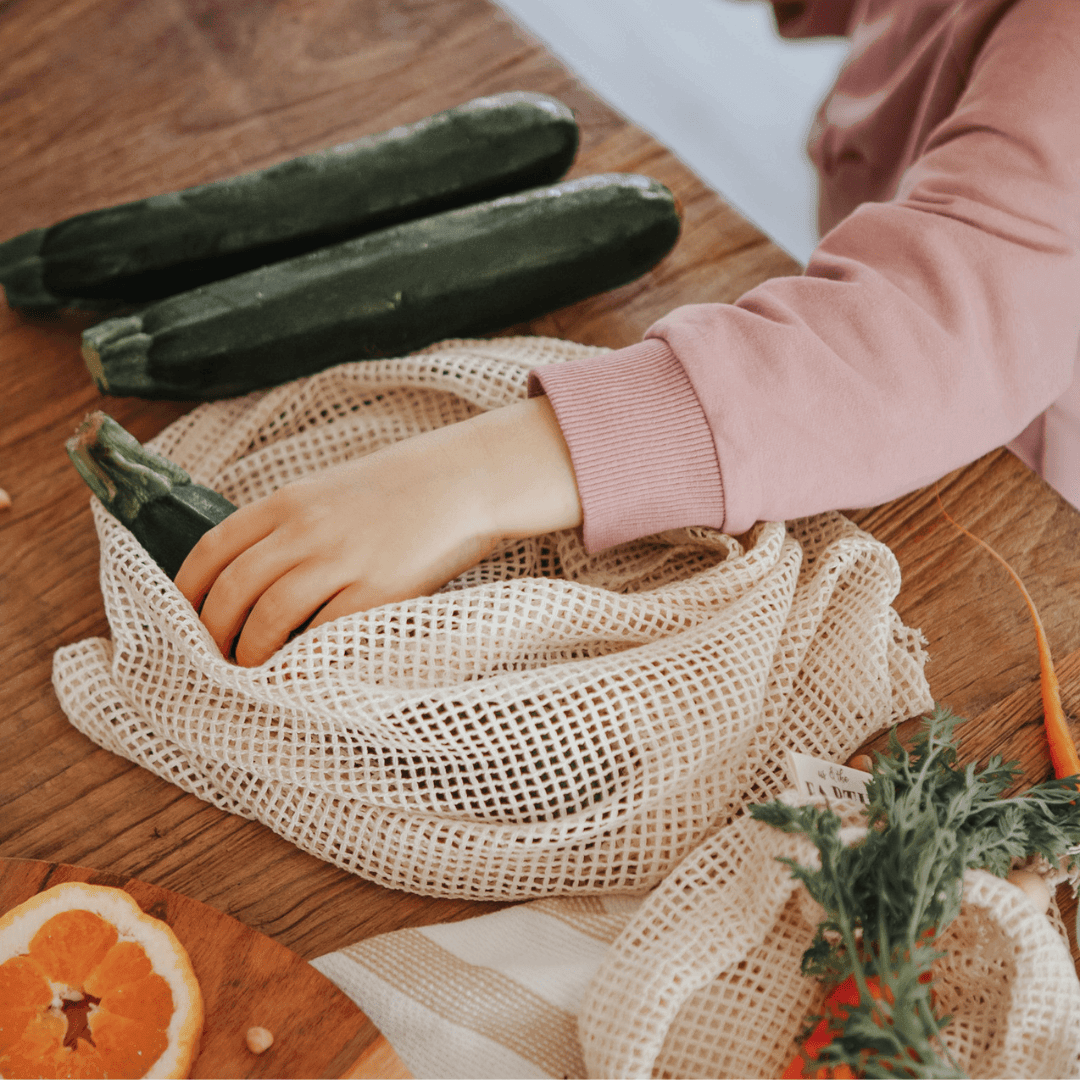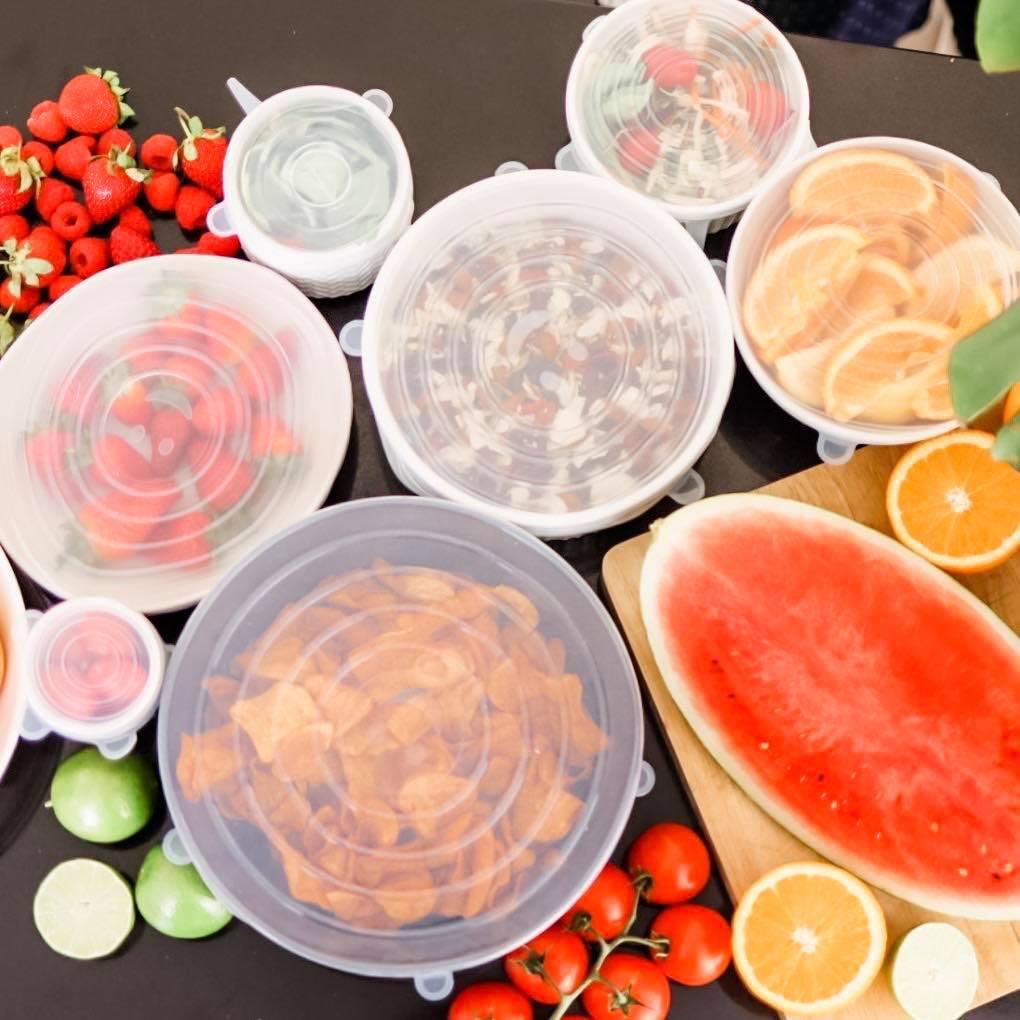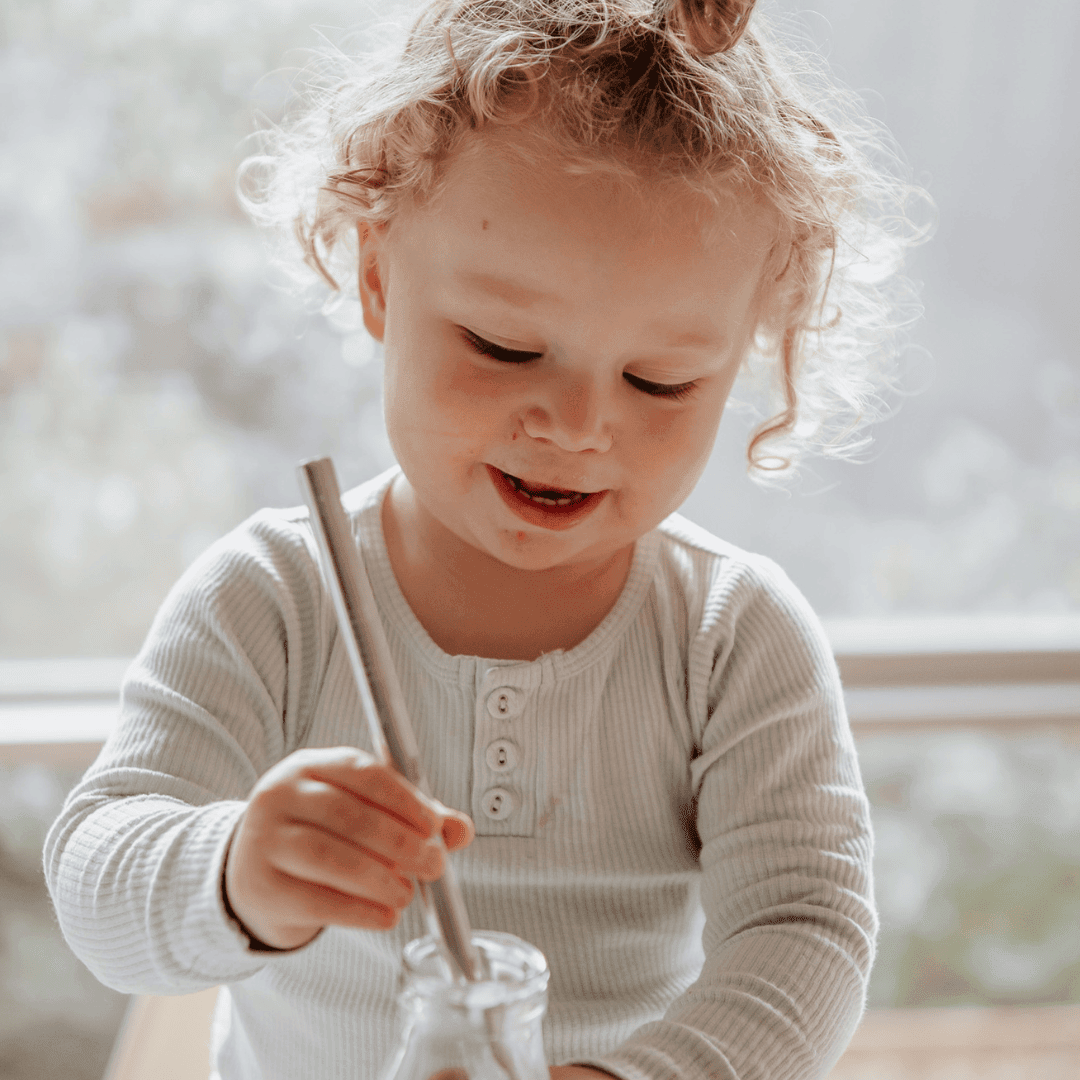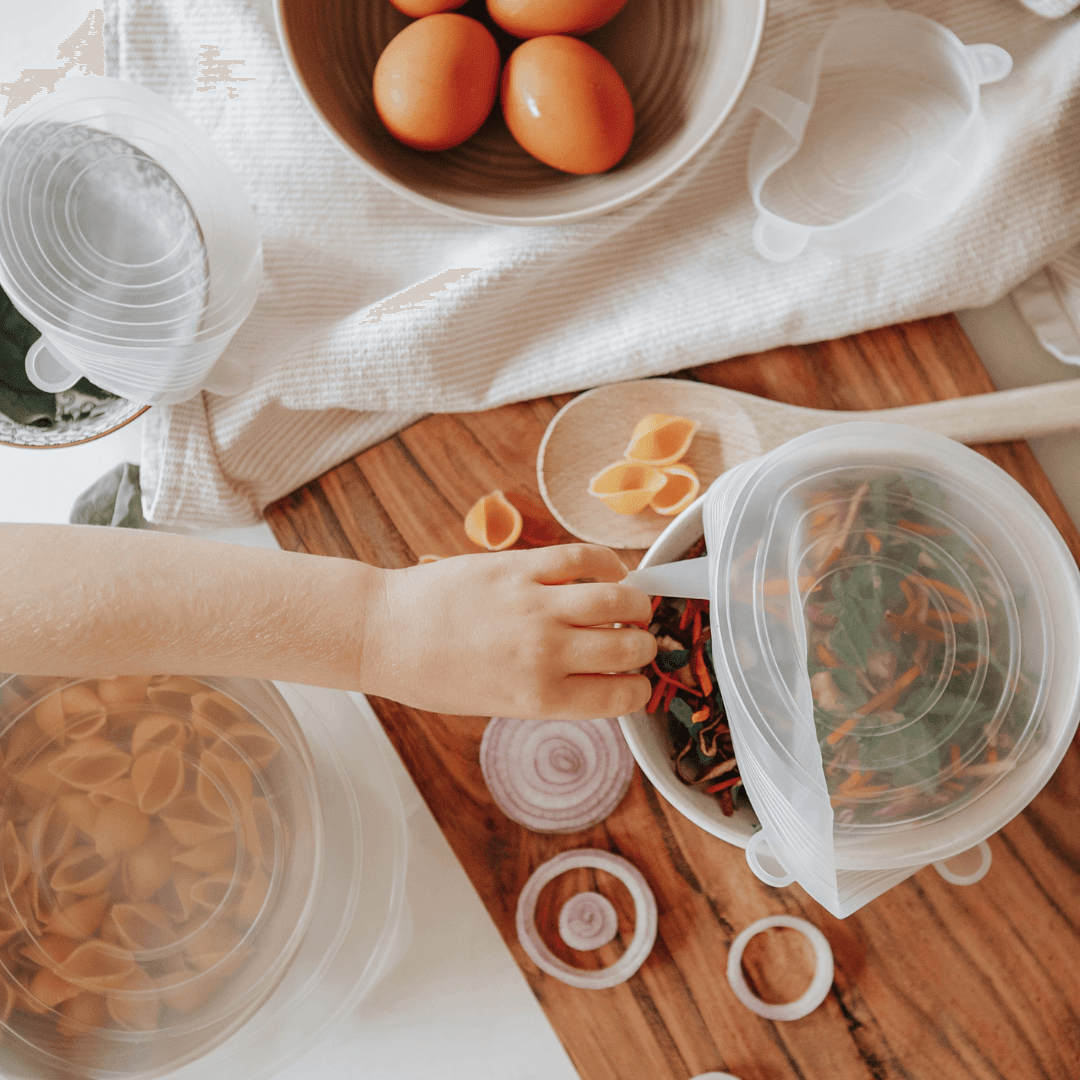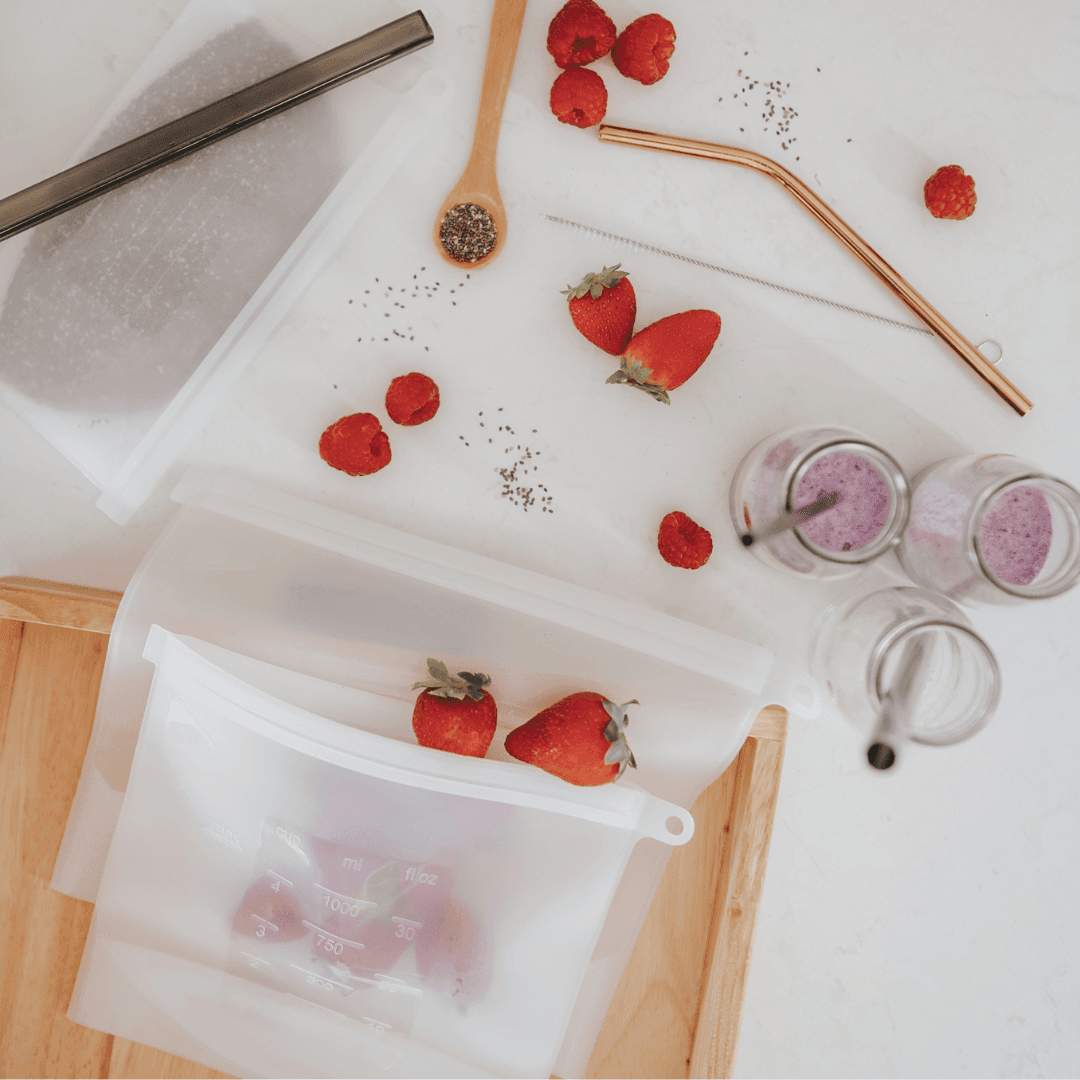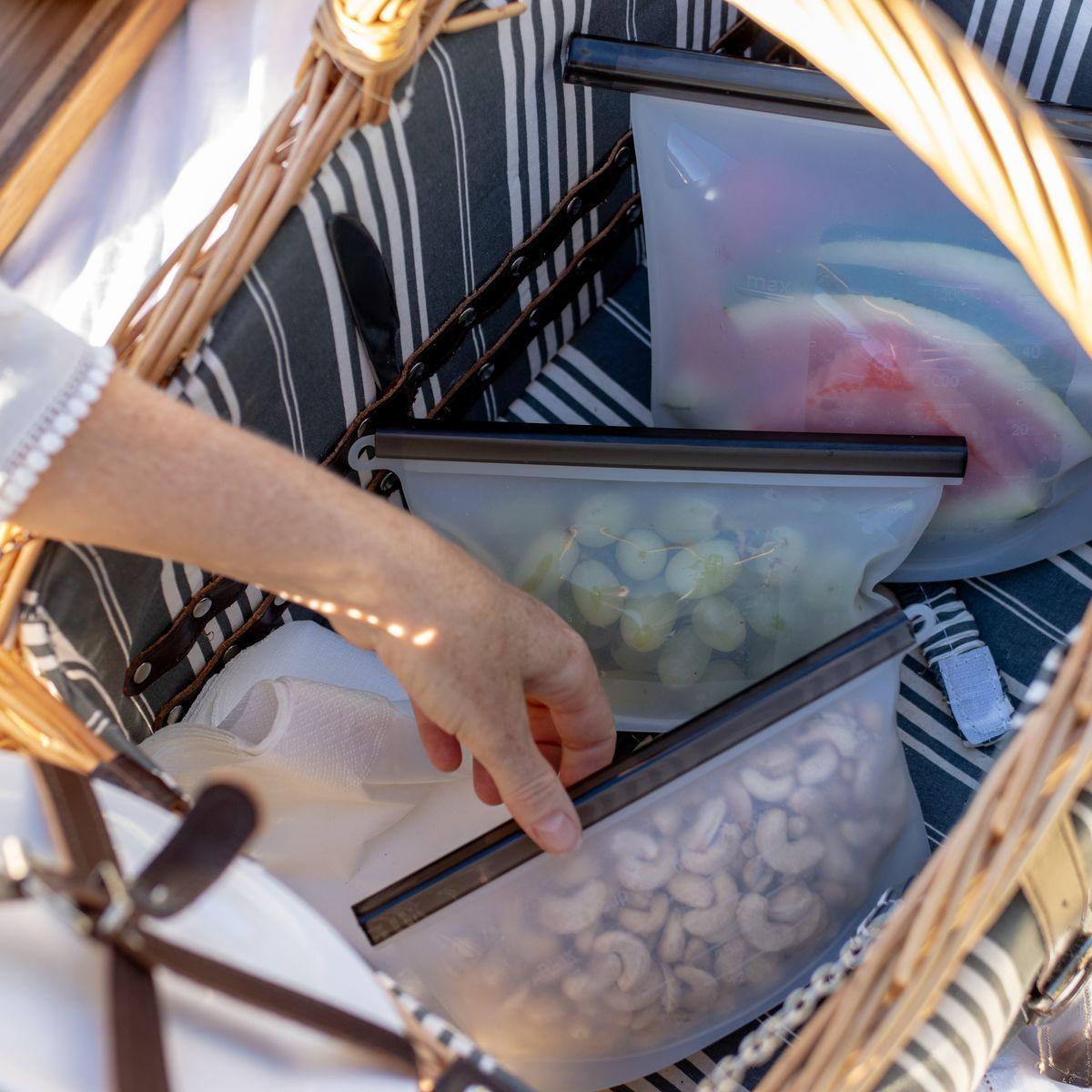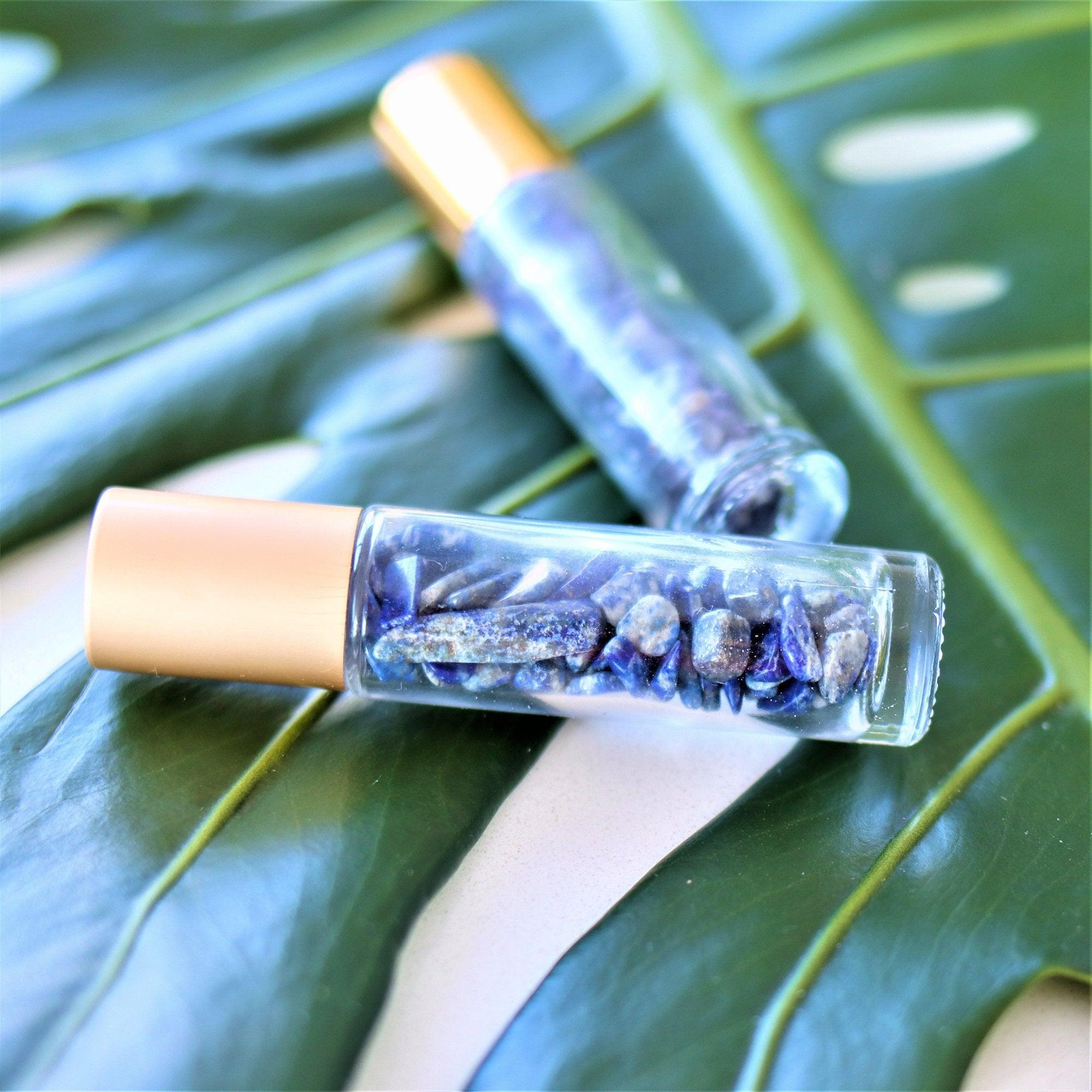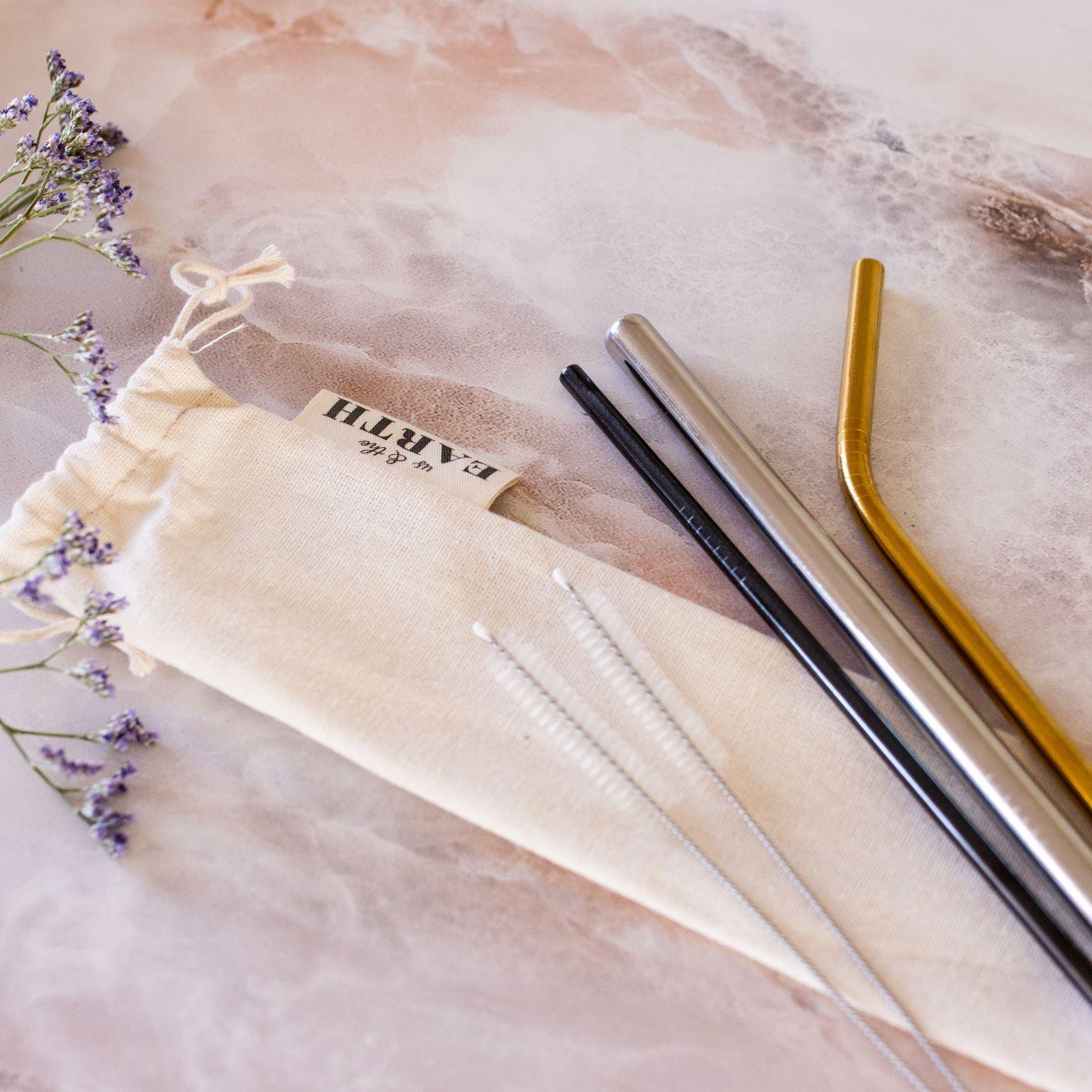 "Beautiful products. Timely delivery with great communication. Thankyou!" Lesley M
Zero Waste Kitchen Essentials Kit
Sale price

$135.00 AUD
Regular price
(/)
Save a tonne of plastic & get your food storage routine rockin' a sustainable vibe! 

What's Inside - Buy the kit and save 15%
Silicone Pouch 500 ml
Silicone Pouch 1000 ml
Silicone Pouch 1500 ml 
Silicone Pouch  2500ml 
Stretch Lid Set of 7
Cotton Veggie Bag Bundle (3 x mesh, 3 x solid) 
Stainless steel Straw (3 straws, 2 brush & pouch)
Mesh Shopping Bag 
FREE GIFT- Crystal Roller Bottle 
Value- $159 / Total Savings - $24 per box
With our Kitchen Starter Kit, you are on the road to having an eco-friendly kitchen and becoming plastic-free! 


SILICONE BOWL COVERS


A Set of 7,  FDA approved, food-grade silicone bowl covers in sizes from tiny ( for a can or glass) to XL for a salad bowl or saucepan
Clear silicone making it easy to see what is inside
Super stretchy and even though circular can be used on odd shapes
Leakproof, creating a tight, vacuum seal which keeps food fresher longer
Stackable - you are able to stack bowls on top of each other
Suitable for use in the fridge, freezer, microwave and oven up to 200°C
Top-rack dishwasher safe or hand wash
Seal cut fruit and vegetables like avocado, apple, orange, onions
Crack and stain-proof

REUSABLE SILICONE ZIPLOCK STORAGE POUCHES

A set of 4 FDA approved, food-grade stand up Silicone zip lock bags, a MUST-HAVE replacement for single-use plastic bags.

BPA free, Phthalate-free and PVC free
Small - 500 ml, Medium - 1000 ml, Large - 1500 ml,  Larger - 2500ml
Perfect for food storage in the fridge, freezer or pantry
Oven safe up to 200°C
Impermeable, non-porous and leak proof
A fantastic solution for freezing extra produce when inexpensive and in season ( when we should be eating it!)
Marinate, season, storage single portions meals and soups
Buy bulk foods from your supermarket or deli by taking your pouches
Pre-prepare your baby food or smoothies so they are ready when you are!
Transparent so you can easily see the contents 
Soft and pliable and wonderful space savers, they are light and very transportable, handy for school and office lunches, snacks, picnics, road trips and traveling
Versatile as can be used for non-food items
Top-rack dishwasher safe or hand wash

100% ORGANIC COTTON PRODUCE BAGS WITH DRAWSTRING CLOSE

3 open-weave cotton bags - Small ( 27 x 20 cms) Medium ( 26 x 33 cms) Large ( 25 x 43cms)
3 closed weave cotton bags - S ( 25 x 20 cms), M ( 30 x 25 cms), L ( 25 x 43cms)
The TARE weight is included on the tag.
The mesh bags are wonderful for use as fruit or vegetable bags, completely eliminating the need for plastic. 
The closed weave bags can also be used for your bulky items such as rice, beans, lentils, nuts, flours. Also great for bread storage.
Ideal for non-food items, storage of undergarments, toiletries, laundry, useful for traveling, school and the office
Compostable as 100% cotton
Machine washable cold water.

STRAW SET WITH CLEANER

High-quality food-grade 304 stainless steel straws
Contains 3 straws - gold, silver, black.  Two thinner ( one straight & 1 bent) for standard drinks and a 12 mm thick straw ideal for smoothies and shakes
2 straw cleaners are included and the set is presented in a cotton bag 

100% ORGANIC COTTON MESH SHOPPING BAG 

Market day, gym, picnic, shopping, beach - a plastic-free, eco-friendly, handy lightweight tote bag for everyday use.
Lightweight, easy to roll it up and keep it in your pocket, glovebox or handbag as a reserve for shopping or any extras you need to cart around.
Expandable and strong, they can carry a HUGE amount of produce.
Compostable as it's 100% cotton.
Machine washable cold.

FREE GIFT !!! - CRYSTAL ROLLER BOTTLE FOR ESSENTIAL OILS 

Create your own DIY toxic free fragrances. This gemstone roller bottle is empty apart from the crystals.
10 mL capacity and made from high-grade borosilicate glass
Crystals are either Rose Quartz, Amethyst or Jade Aventurine
Pop off the lid, add your essential oils and apply to skin by rolling gently

An amazing gift for a friend or relative that also understands the importance of eliminating single-use plastics.
I am not at the stage in my business to use pretty 'Us and The Earth' branded boxes. A good portion of mine came from the stash I collect behind my local 'Kidstuff' or the supermarket. I have also been known to stop my neighbours on their way to the recycling bin with boxes. That's just how I roll.

The jewels are on the inside and packed with so much love!! And just in case you are wondering - any bubble wrap used is all recycled too. 

I recycle. I reuse. when I can


Carbon Neutral Parcel Delivery

The process of delivering a parcel emits carbon dioxide into the atmosphere, which is shown  to harm our environment.   

We are using Australia Post and Sendle for our shipping delivery




Plastic-free Packaging that turns into fertiliser

I also use Hero Packaging for smaller products that don't need a box

 

HERE IS WHY I LOVE THEM...

 Firstly Anaita and Vik are cool people. They are doing good and Anaita, who I know personally, is a power-house when it comes to supporting ecommerce brands, especially those female-led ones. 
'Heropacks', which is what I use, are made from home-compostable materials, mainly cornstarch and PBAT.
They take 90-120 days in your home compost to break down. NOTE: note, these can't be placed in the recycling bin
This biodegradable polymer breaks down in soil and doesn't leave any toxic residues behind.
Minimising carbon emissions — The process behind manufacturing compostable mailers requires less energy and resources in comparison to plastic packaging materials.
I love supporting HERO PACKAGING, an Australian-owned company with similar goals to help loads of businesses to reduce their carbon footprint and educate as to how we can make impactful changes to reduce plastic pollution.




WHAT ARE THEY MADE FROM?

 Unlike traditional shipping mailers, these are NOT made from single use plastic. Our mailers are made from 30% plant-based materials such as PLA and 70% from a certified compostable material called PBAT (a synthetic bonding agent).

ANOTHER COOL TIP - YOU CAN REUSE THEM AGAIN

There are 2 sticky strips, so when you receive the mailer, you can cut along the line on the flap and re-use it with the second adhesive (glue) strip. HERO mailers are one of the only ones in the world that have a reusable strip!

HOW DO YOU COMPOST THE MAILERS?

To compost them at home, it's best to remove any labels ( unless they too are compostable), cut them up and place them in your compost bin. These will completely break down within 90-120 days in a home-compostable environment - sometimes even sooner! 
AUSTRALIA WIDE SHIPPING

Orders are shipped Monday-Friday within 1-2 business days of being placed, often same day, if ordered by 2pm. As I am a small business with school pickups and family stuff I can't always guarantee same day ( but I will try!!) 

Deliveries to addresses outside of Australian city metro areas (150km+) may take slightly longer to arrive. On average, you can expect an extra 2-5 business days.

All orders under $80 will be shipped at a $10 Flat Rate

Orders over $80 will be shipped FREE of charge

Orders over $150 will be shipped Express Post - FREE of charge

SHIPPING TO OTHER COUNTRIES 

We can ship anywhere in the world and this is calculated at the checkout cart based on location, weight & size of the package. If you would like a quote, please email info@usandtheearth.com and we will calculate this for you.

ORDER CONFIRMATION

As soon as you place your order you will receive an order confirmation e-mail to confirm receipt. We will ship your order out within 1-2 business days after receiving it and we will then email you your shipment tracking number so you can easily keep a close eye on when your new item(s) will be with you. 

CUSTOMS, DUTIES & TAXES

We are not responsible for any customs and taxes applied to your order. All fees imposed during or after shipping are the responsibility of the customer (tariffs, taxes, etc). International orders may incur an import tax.

RETURNS, REFUNDS & EXCHANGES - you have 30 days !

If you aren't happy then return it. If for any reason you do not absolutely love your eco goodies, we will gladly issue a refund for the value of the merchandise or exchange your items within 30 days of purchase.

To be eligible for a return or exchange, your item must be unused and in the same condition that you received it and in the original packaging. Gift Vouchers are not be eligible for a return.

WHAT TO DO

Please notify us in writing via email to info@usandtheearth.com including your order number or a copy of your receipt.

You will be responsible for paying for your own shipping costs for returning your item. Original shipping costs are unfortunately non-refundable and will be deducted from your refund.
If you are shipping an item over AU$50/US$35, you should consider using a trackable shipping service or purchasing shipping insurance. We don't & can't guarantee that we will receive your returned item.
Once goods are received and the refund approved, 

your refund will be processed, and a credit will automatically be applied to your credit card or original method of payment, within 48 hrs.

I am sure that you will adore your products but understand that things happen in life and sometimes we just don't like what we ordered!

No worries, we are here to support you whatever you decide.😀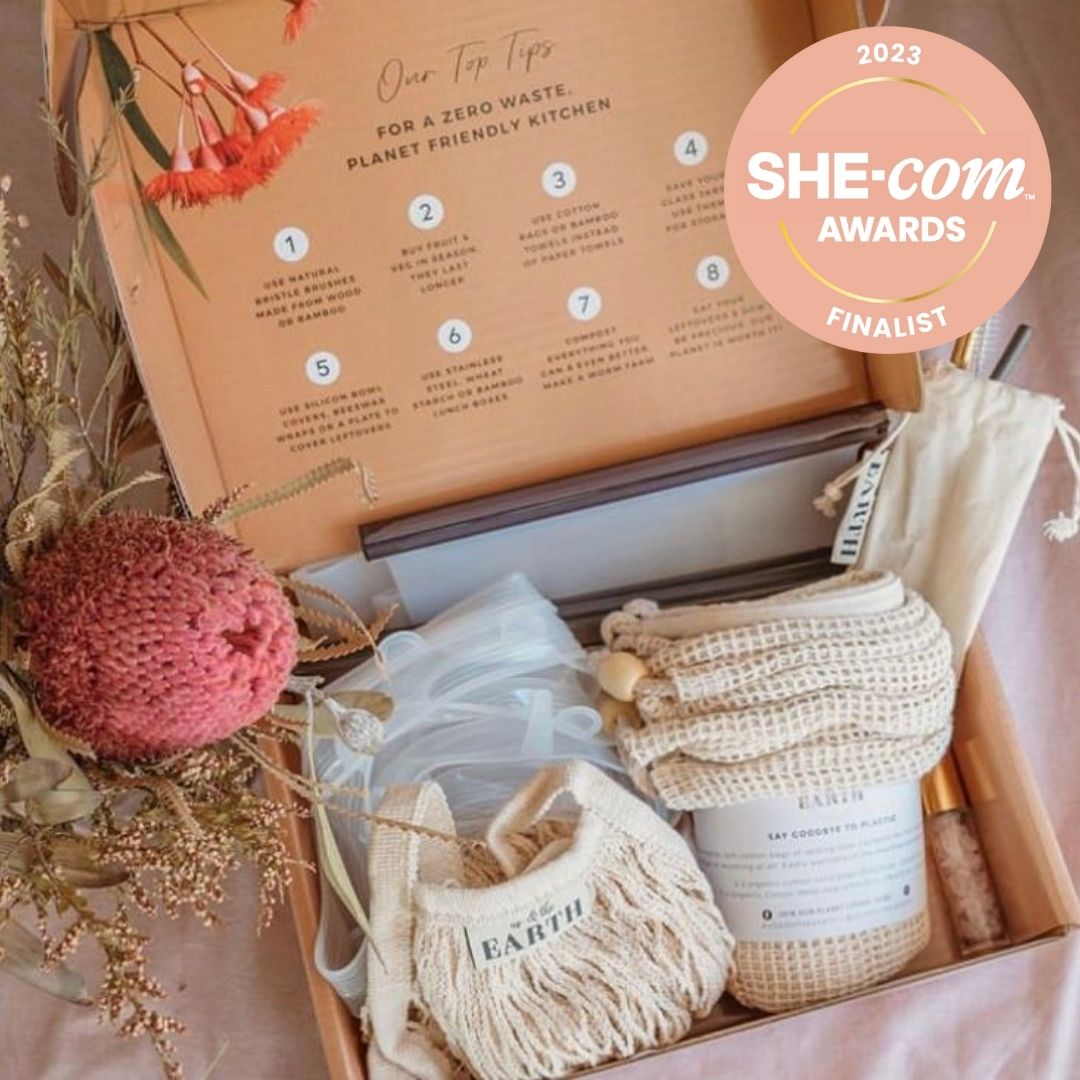 Zero Waste Kitchen Essentials Kit
Sale price

$135.00 AUD
Regular price
Choose options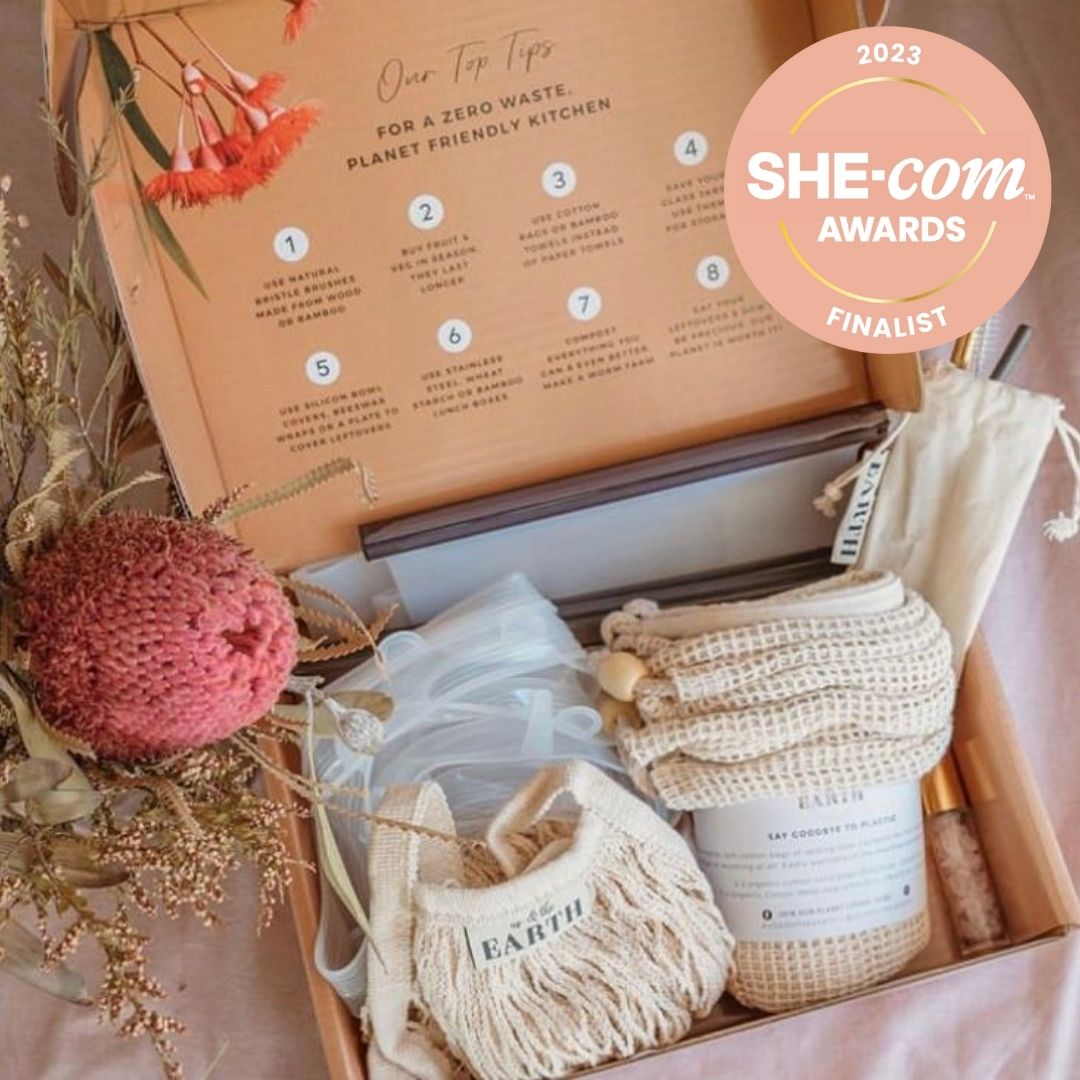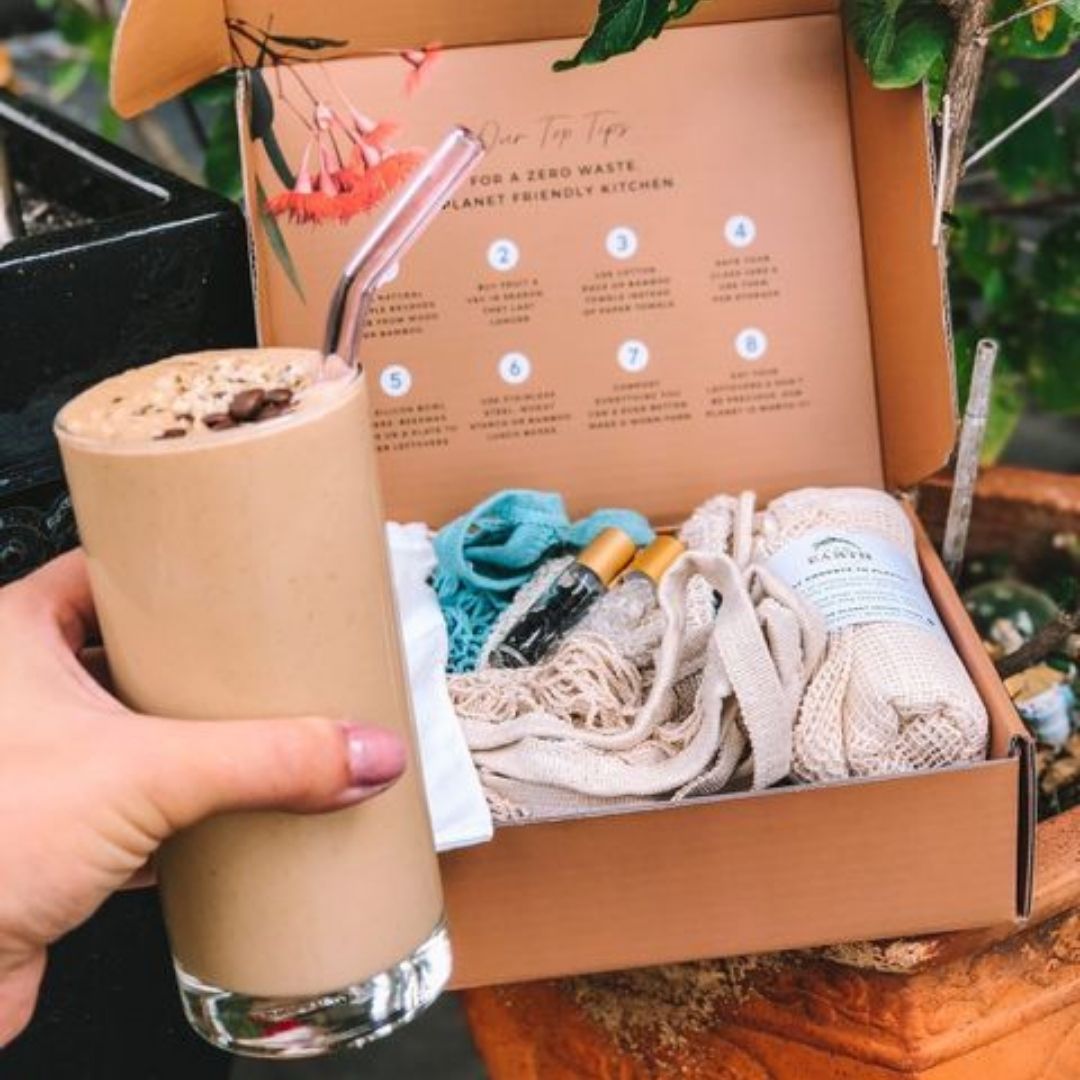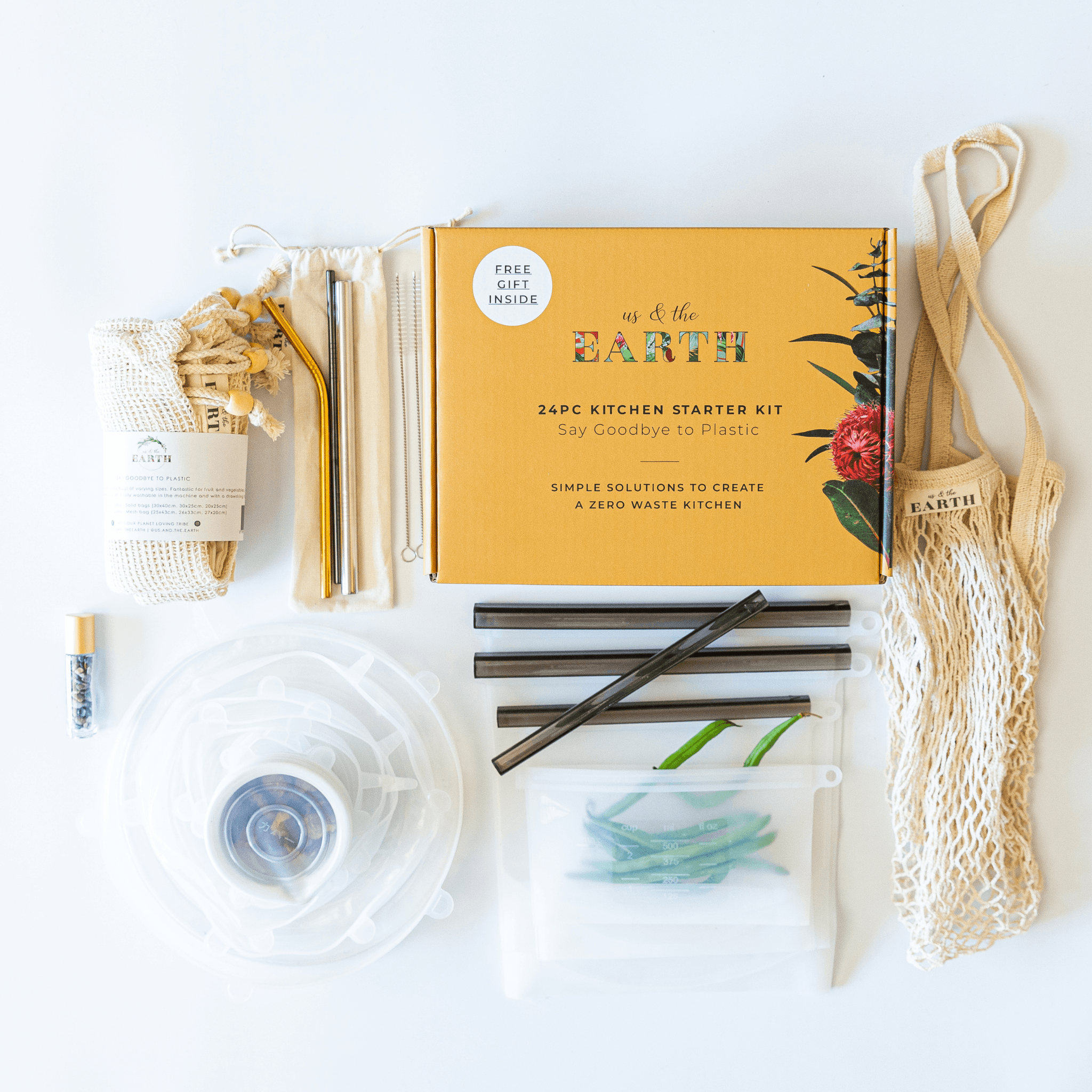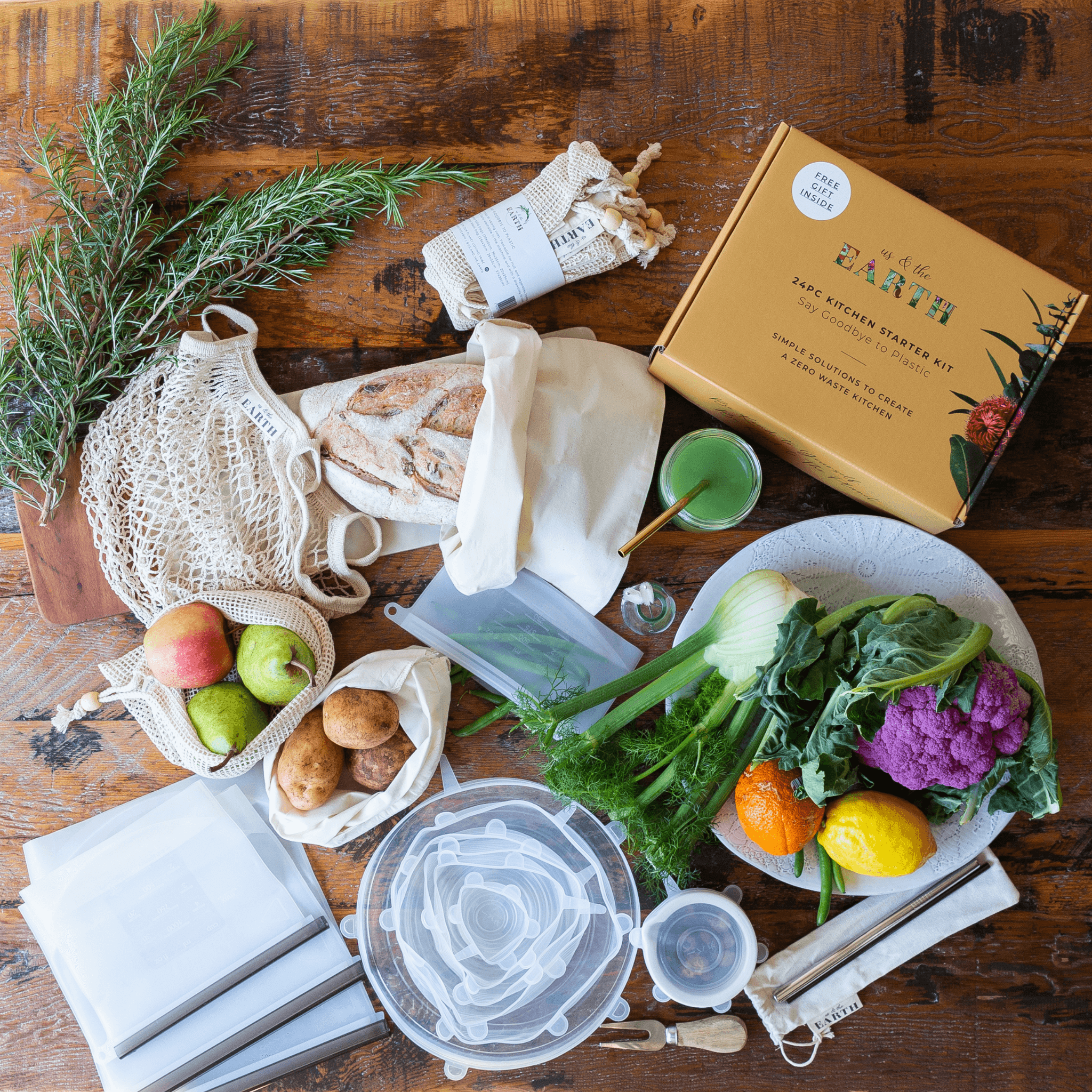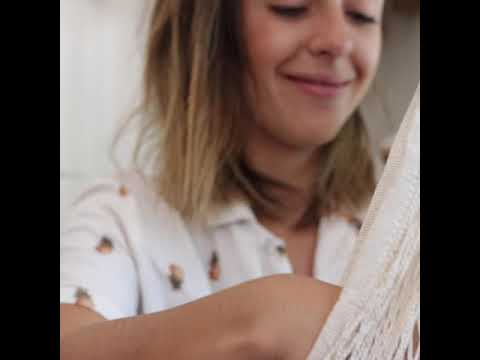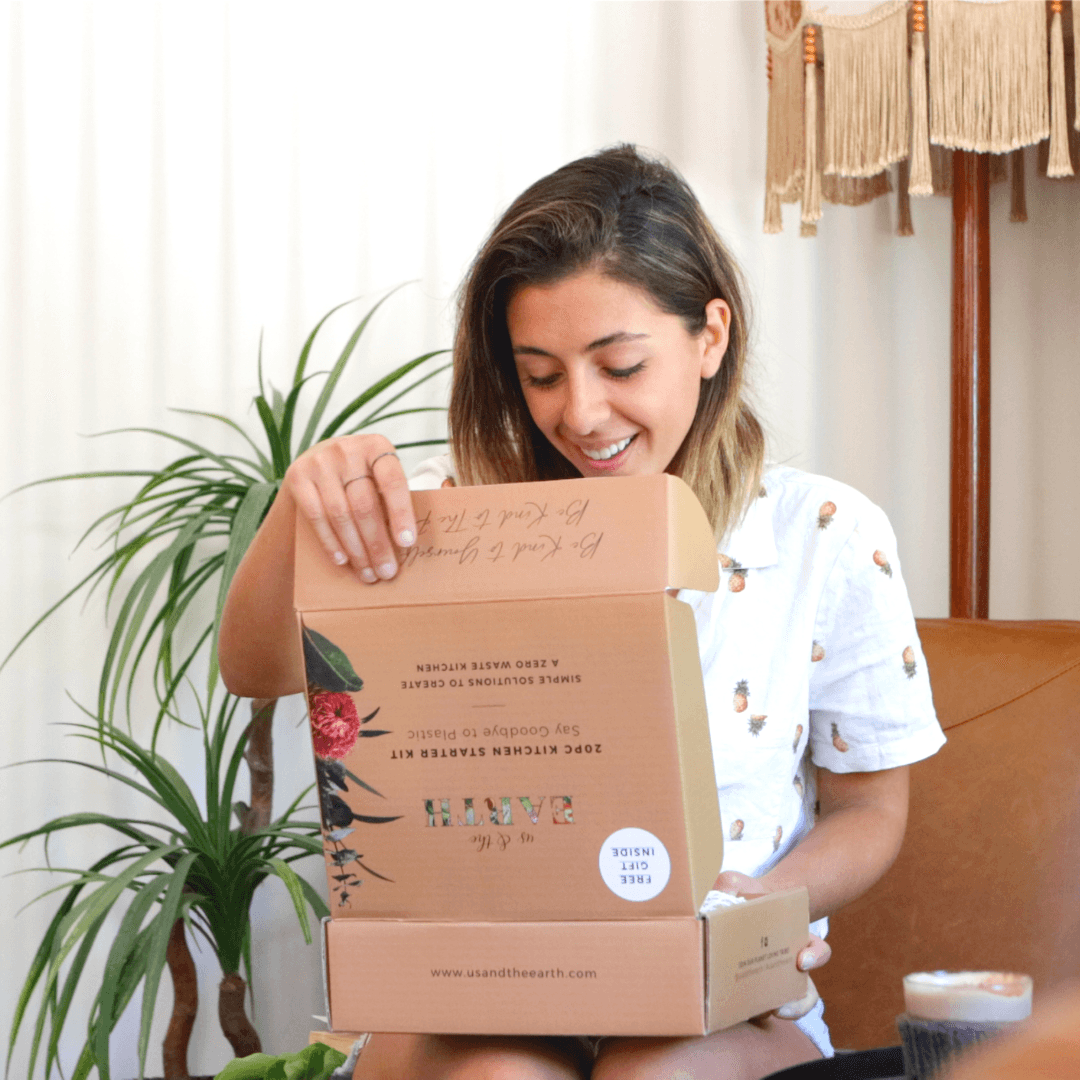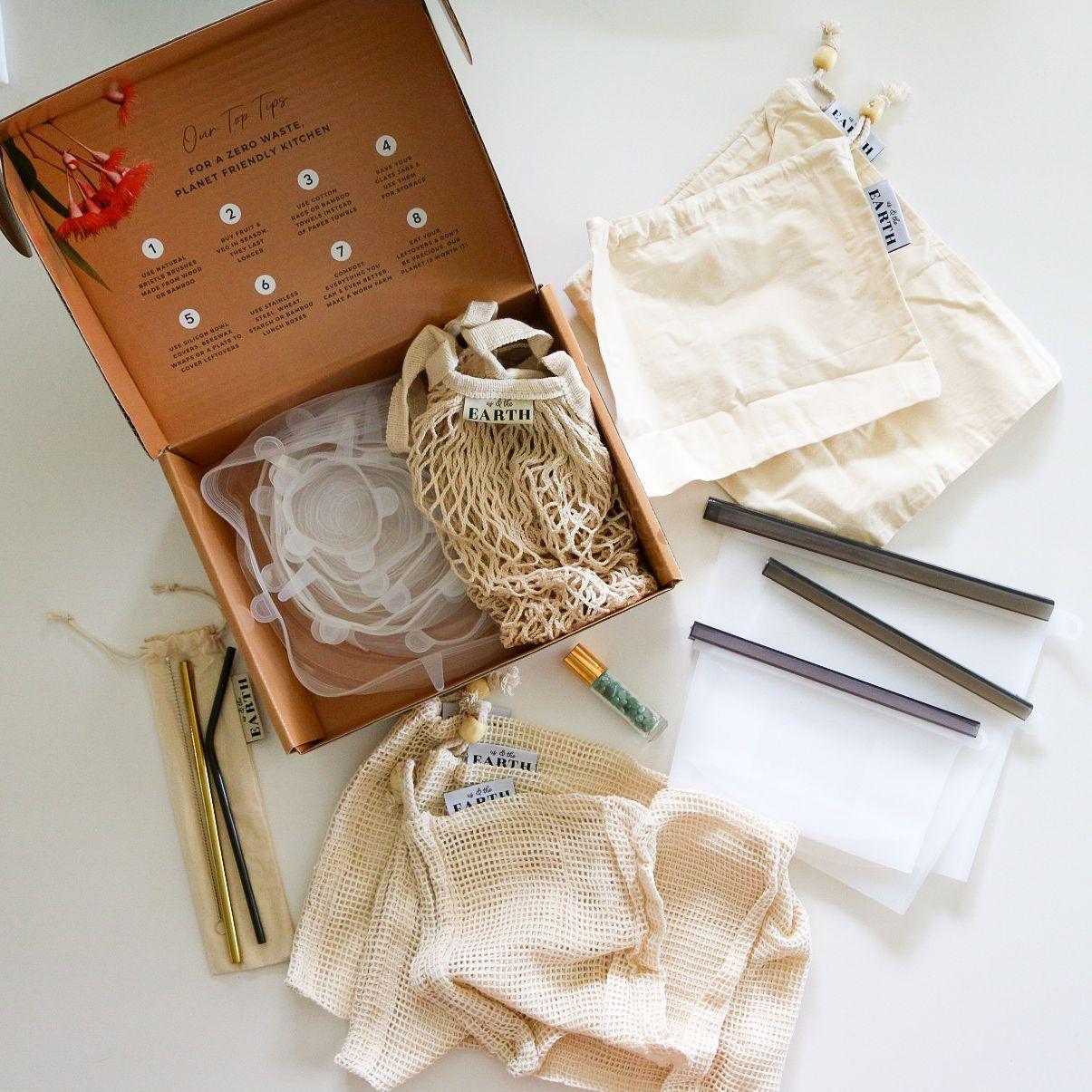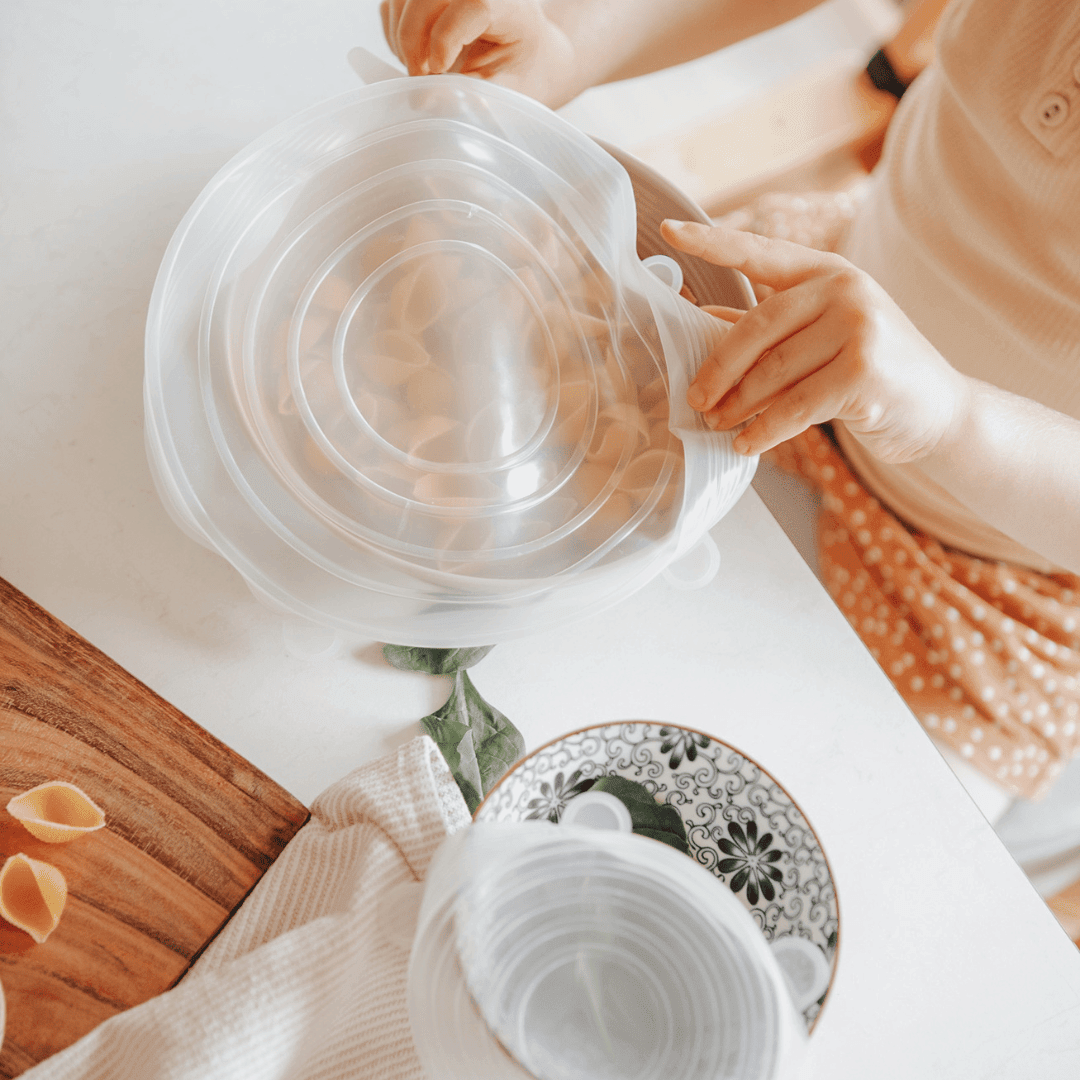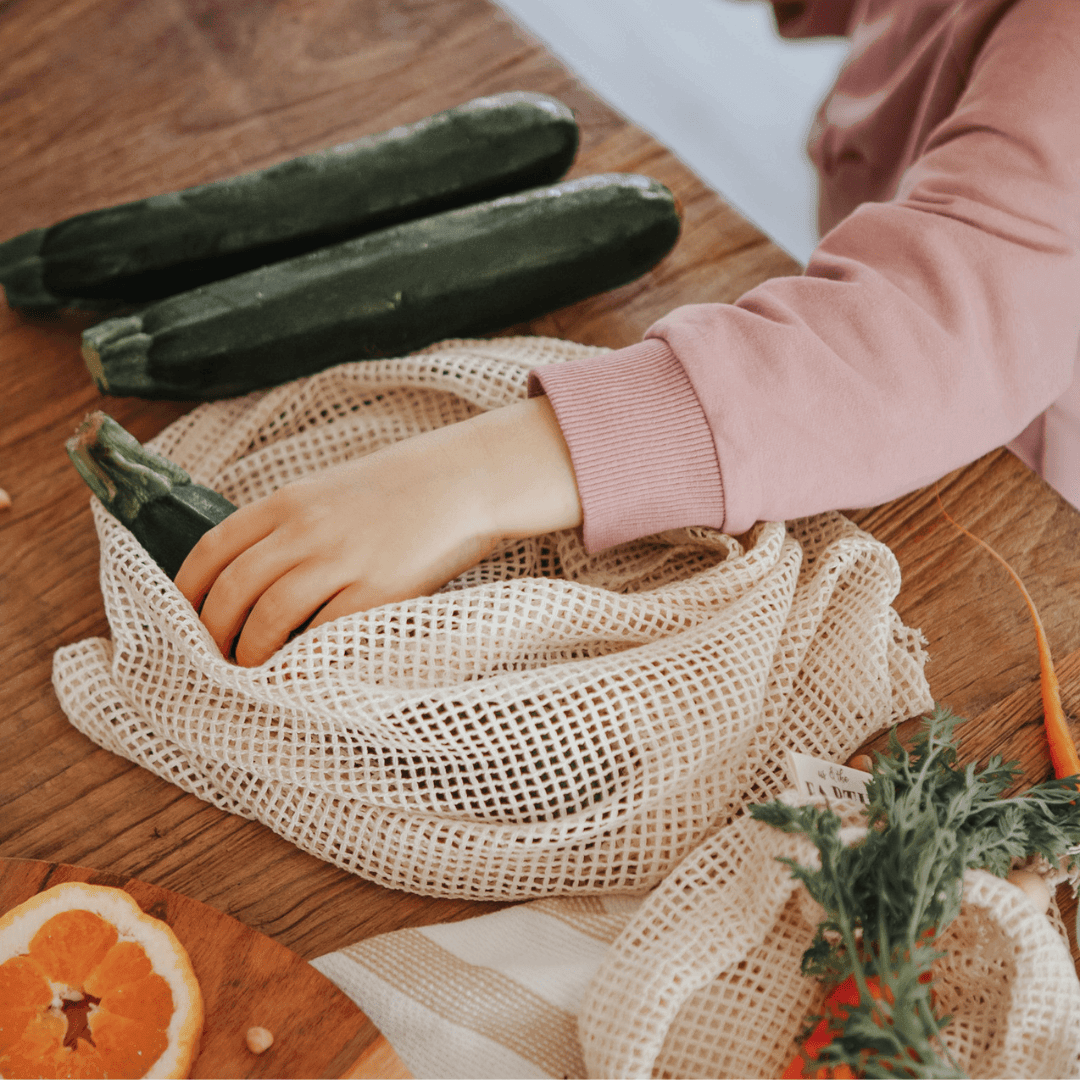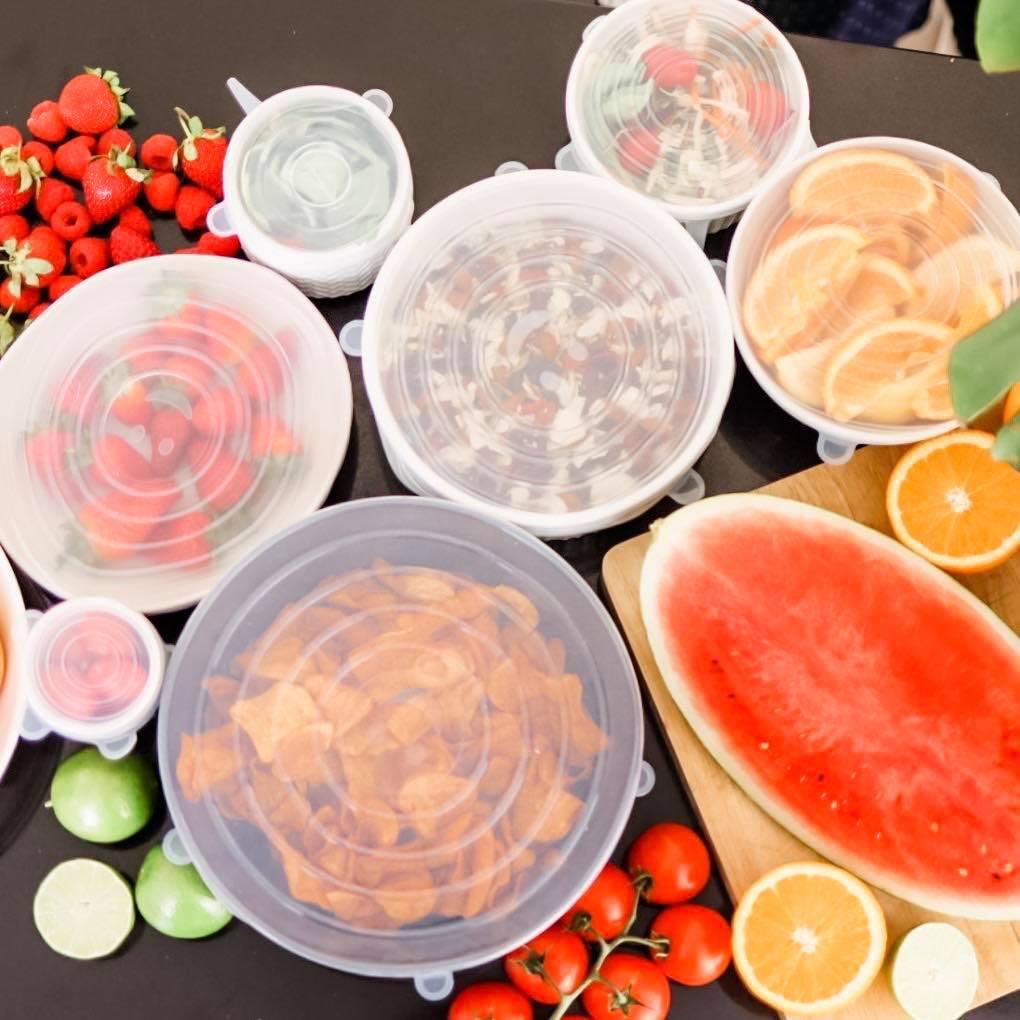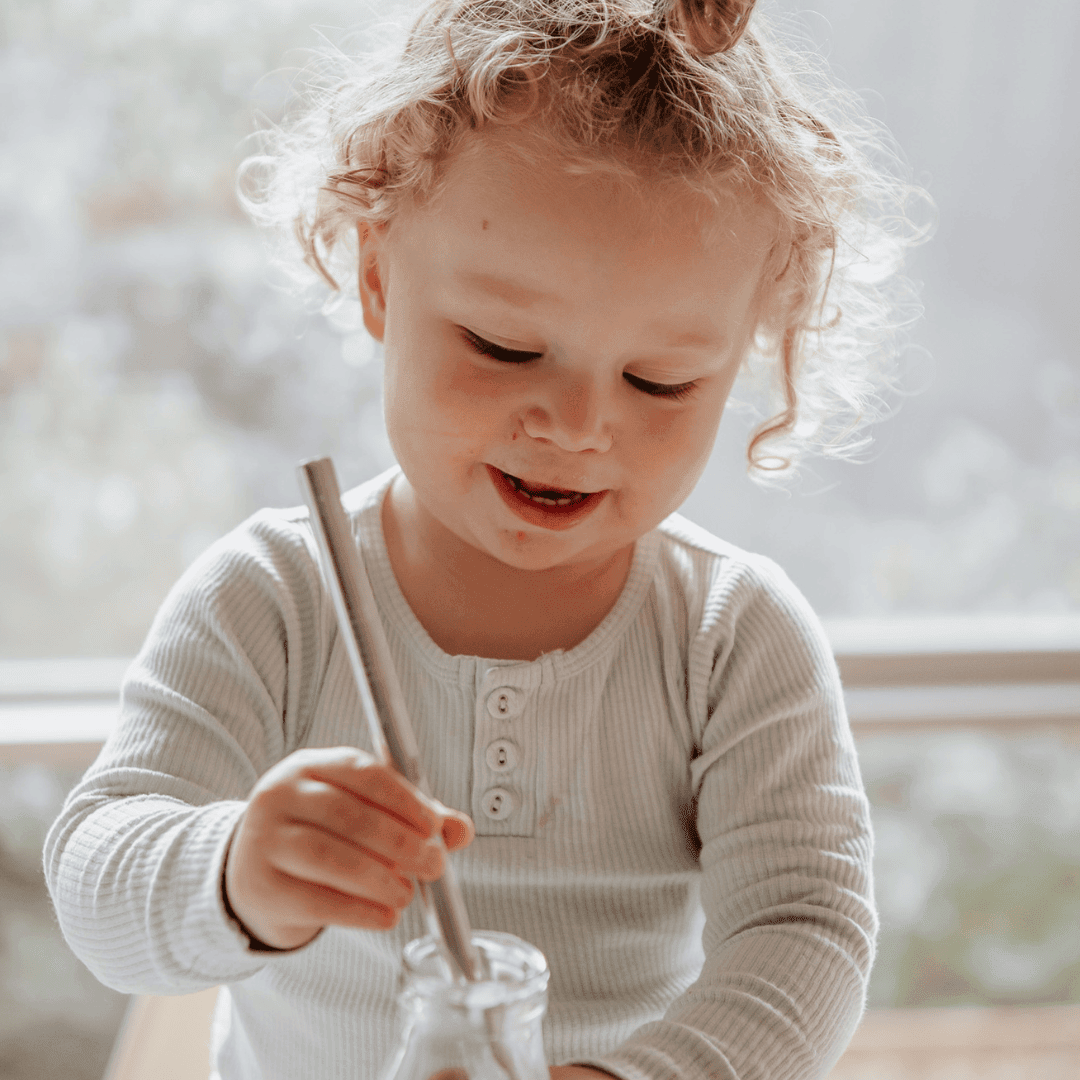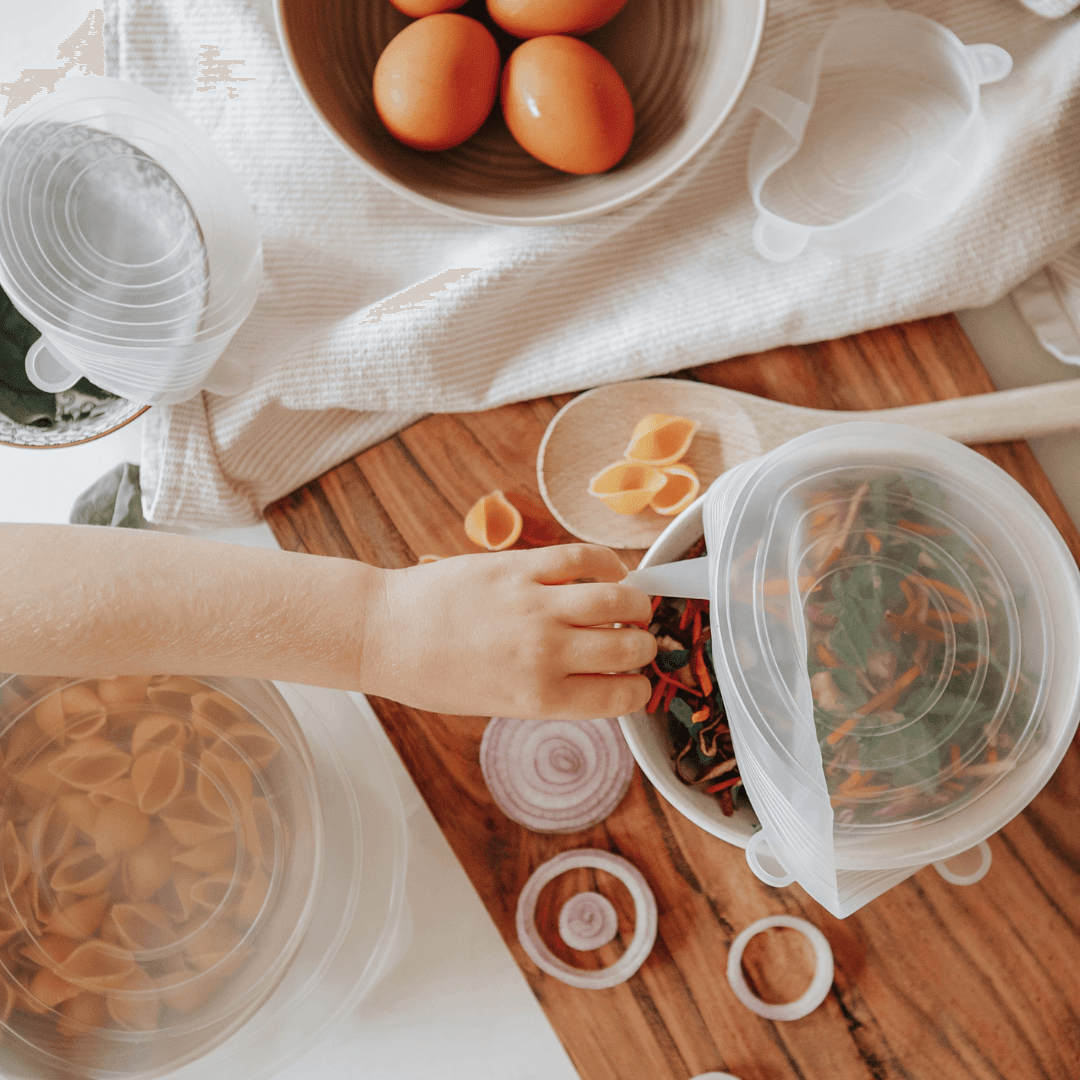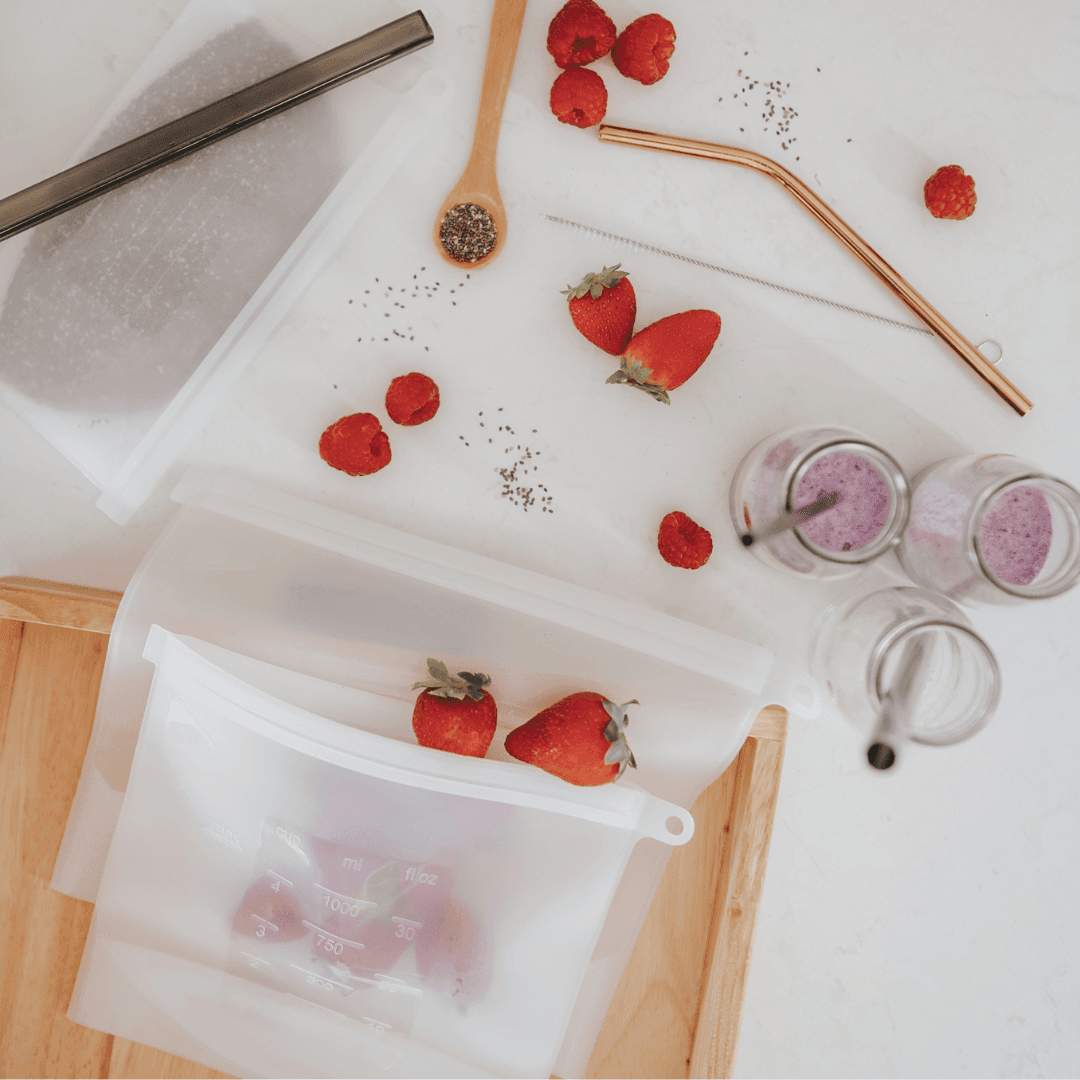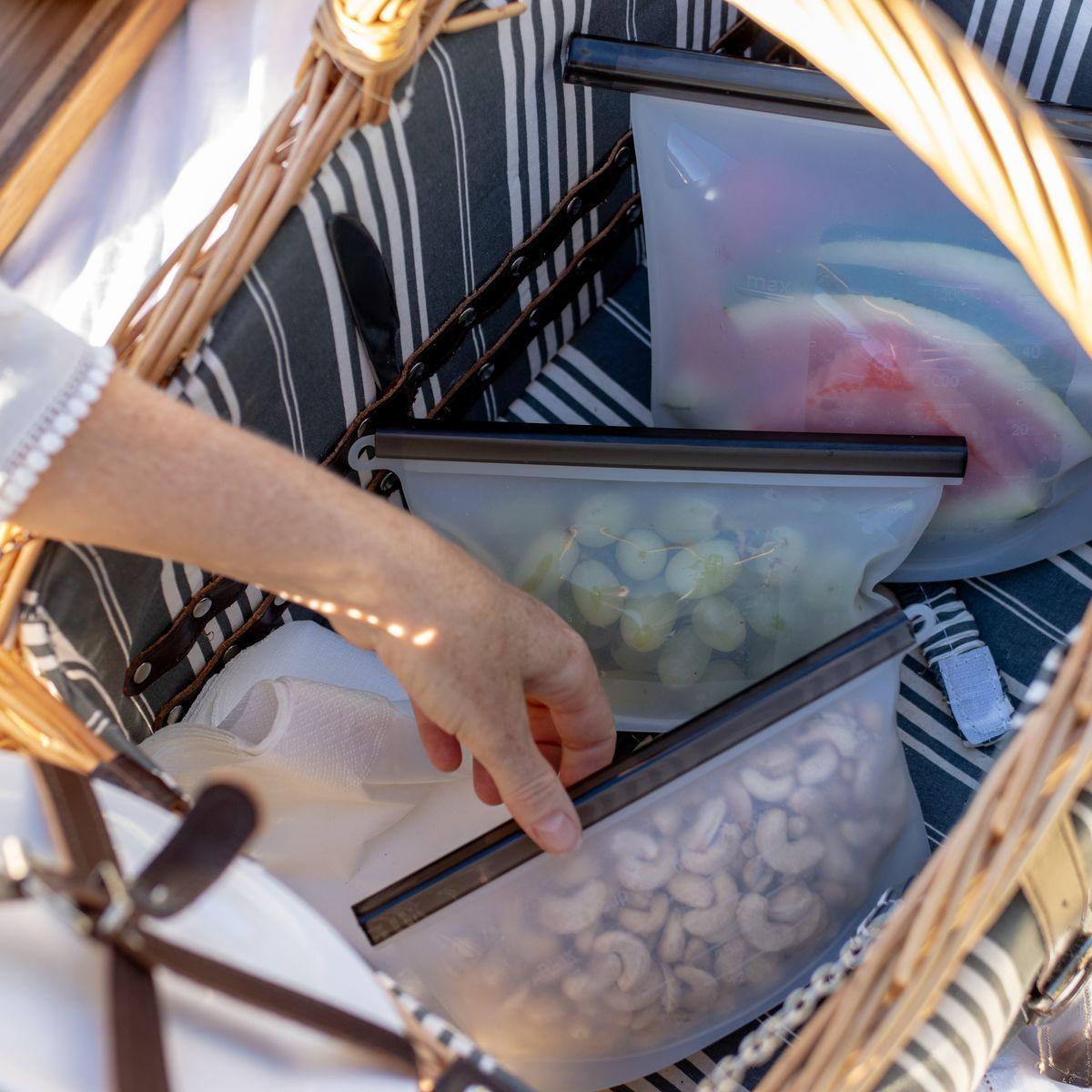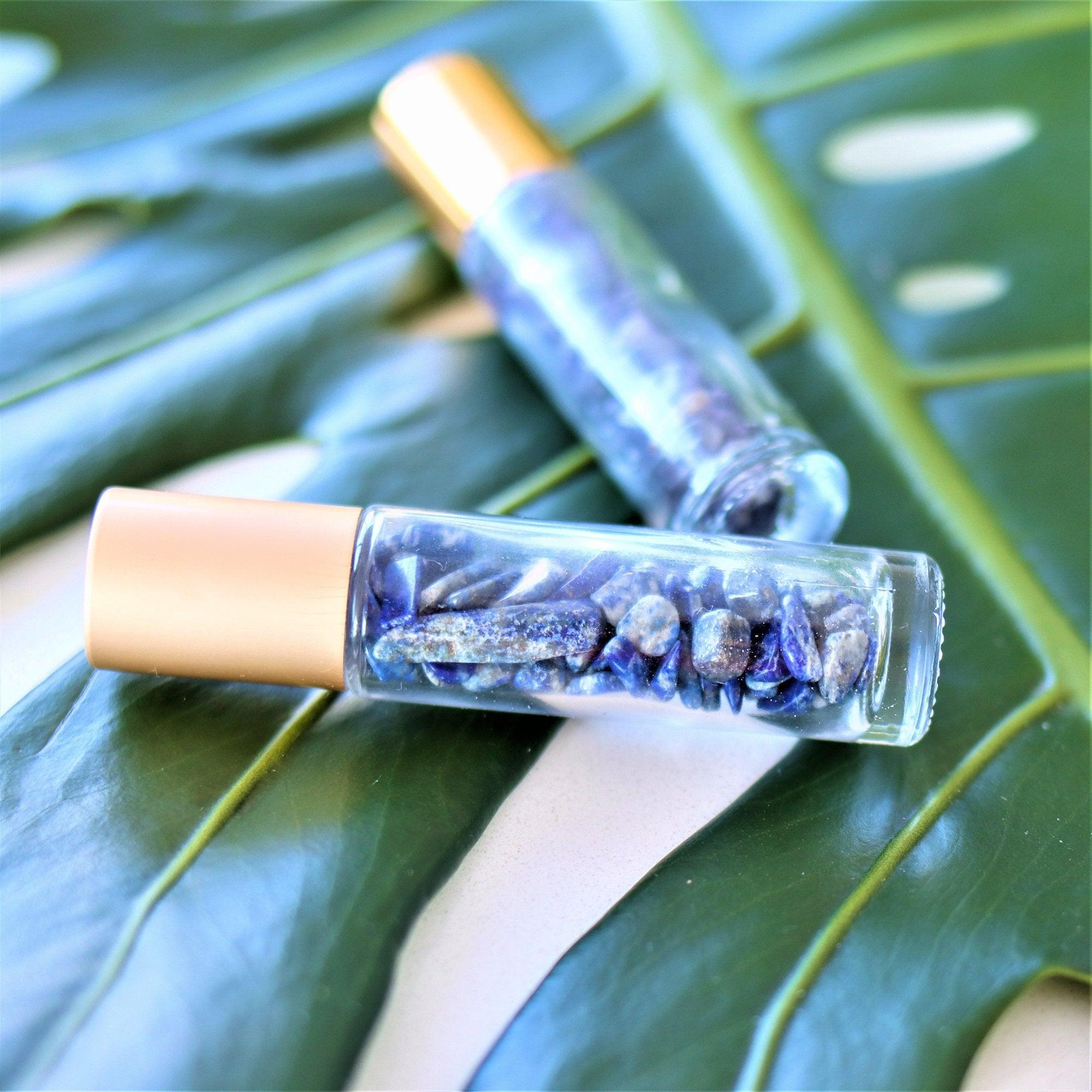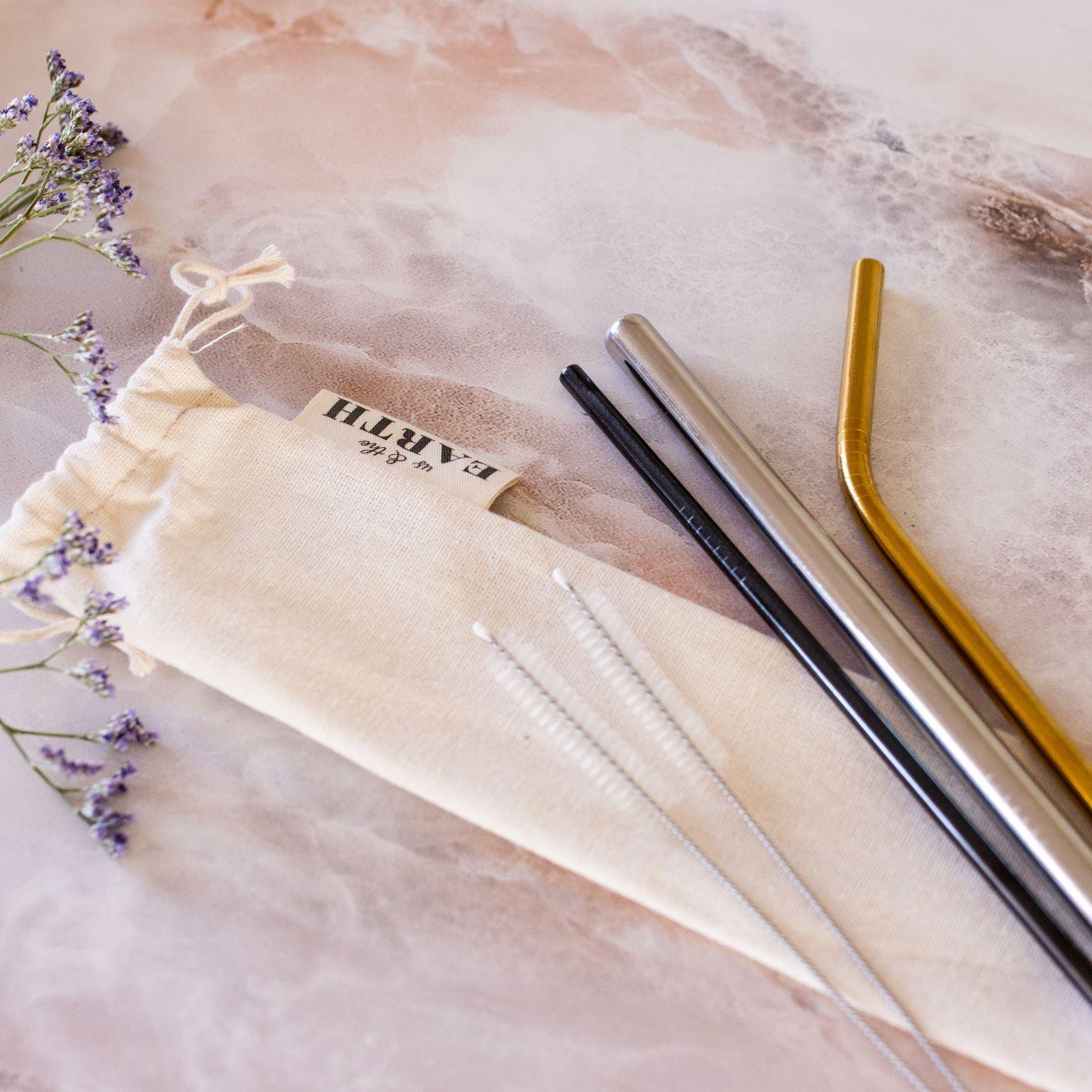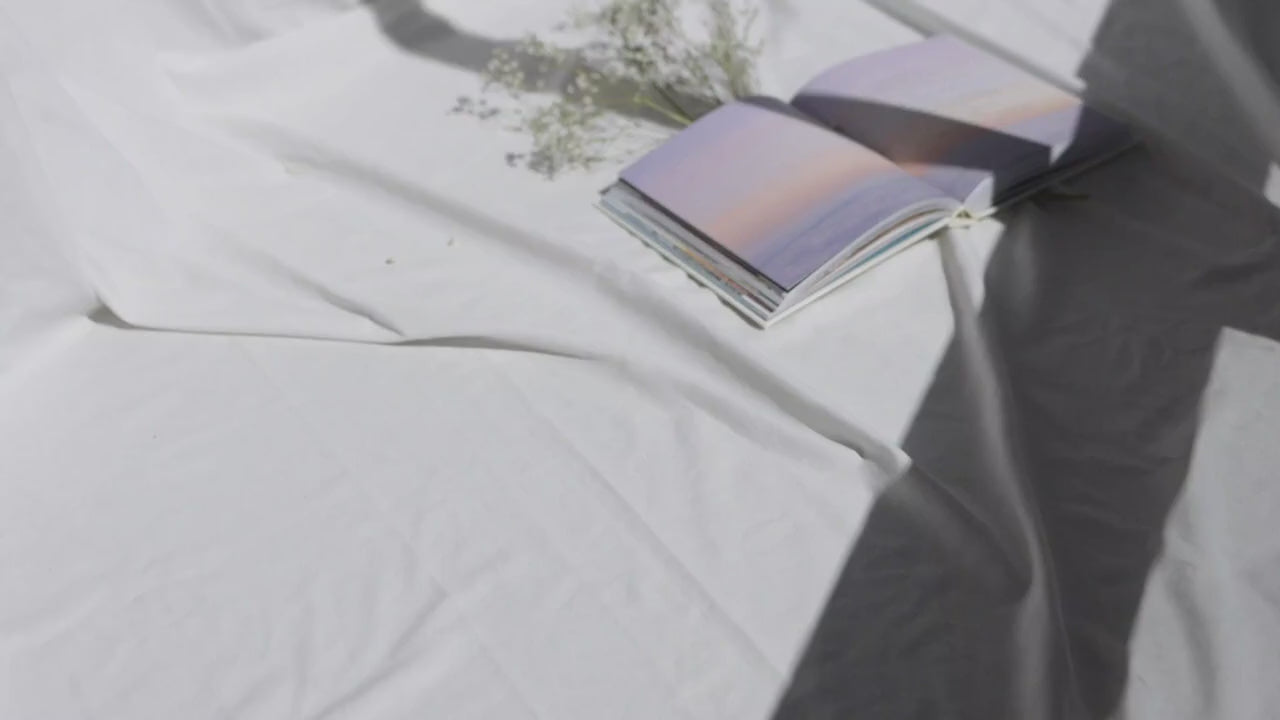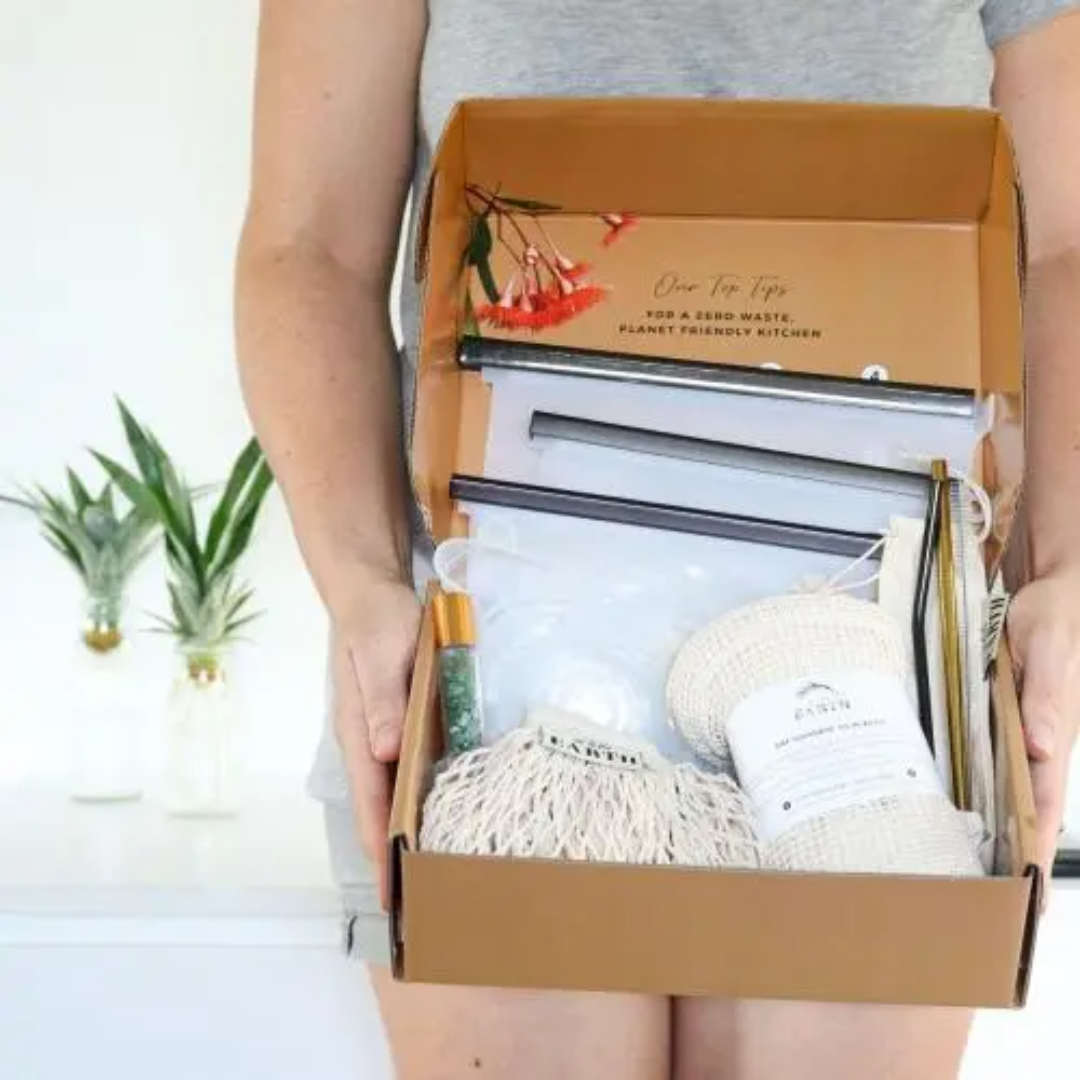 Us and the Earth
Zero Waste Kitchen Essentials Kit
"My parents (who have everything) were absolutely delighted with this starter kit as they have recently moved to their retirement home and down-sized. This kit will save them money and help look after the environment too! Thank you Elizabeth for your personal touch of a message to add a gift tag for this special occasion."
- Wendy
"Upon receiving this beautiful box, one feels a sense of excitement, however upon opening the kit, it becomes more a sense of empowerment. Knowing that you have made the start to a better you, and a better environment. The kit contains everything you will need to begin a path towards helping the environment - and therefore our earth's future for generations to come."
- Fiona