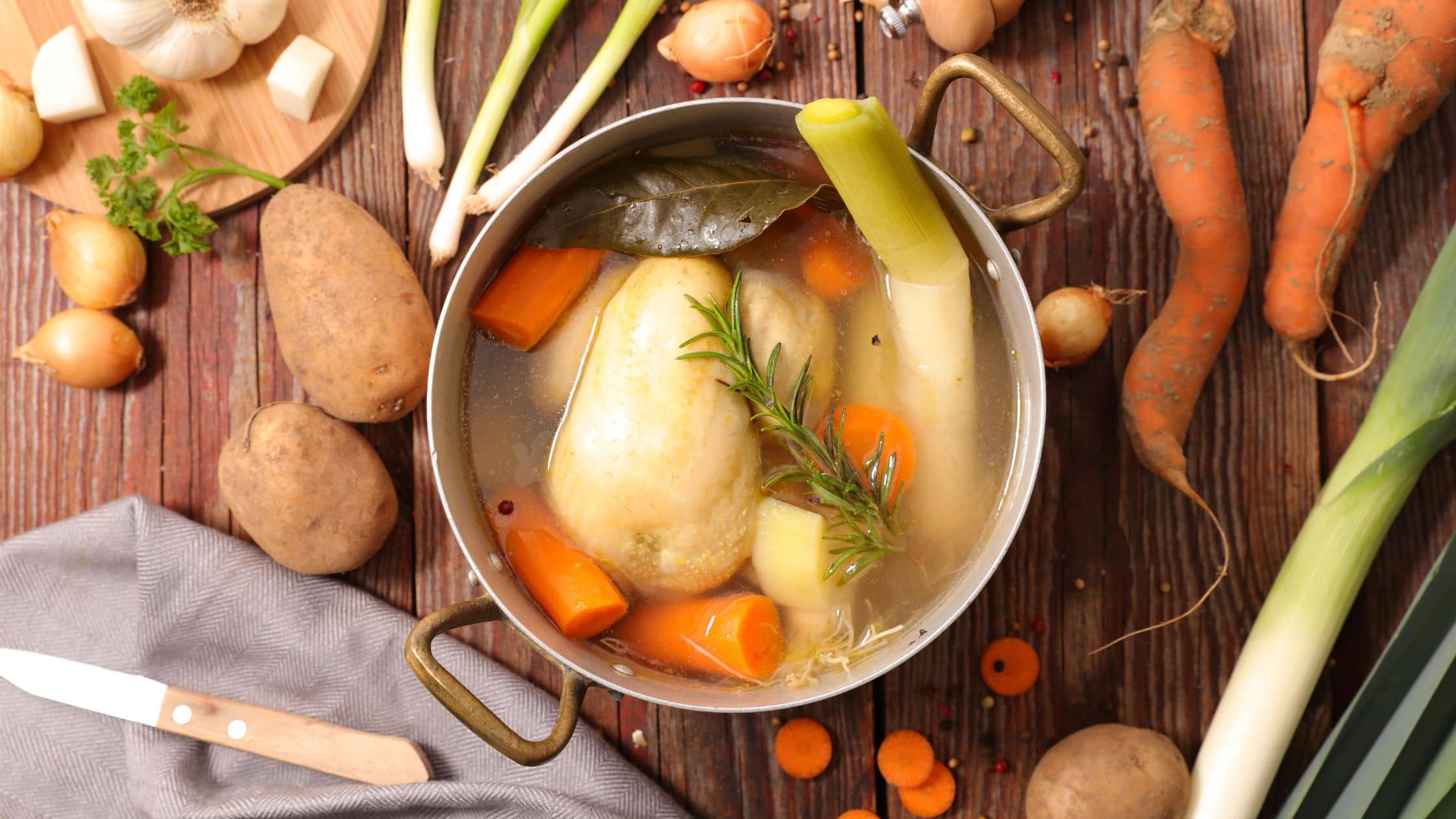 Prep Time 10 minutes
Cook Time 30 minutes

Ingredients
All of the trimmings, leaves and peels from carrots, celery, onion, fennel, turnips, potatoes, or other vegetables.

2-3 cloves crushed garlic
10-12 whole peppercorns
2 bay leaves


Directions
• Place everything in a large stock pot or dutch oven. Cover with cold, filtered water and add crushed garlic cloves (skins and all), peppercorns and bay leaves. I also love some chilli, tumeric and ginger but that's up to you!
• Cover, bring to a boil then reduce heat to a simmer and cook for 25-30 minutes.
• Place a large sieve or nut milk bag over a bowl and drain. Squeeze the solids to push out any extra liquid. Compost the solids.

Broth will last a week, refrigerated or three months frozen.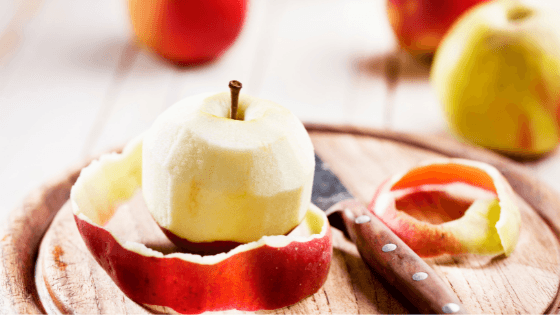 Ingredients: Peel from 2 apples (or as much as you need) Cinnamon sugar *for sprinkling Squeeze of lemon juice or few drops of vanilla extract Method: Preheat the oven to 200°C and line a baking...
Read more
Ginger & Lemon Green Smoothie Recipe
Ingredients: 2 cups of spinach 1 stick of celery 1/2 cucumber 1 tbsp fresh ginger 1 lemon (juiced0 1 mango cheek (cubed) Instructions Blend well with 1.5 to 2 cups of water (add ice if preferred)
Read more