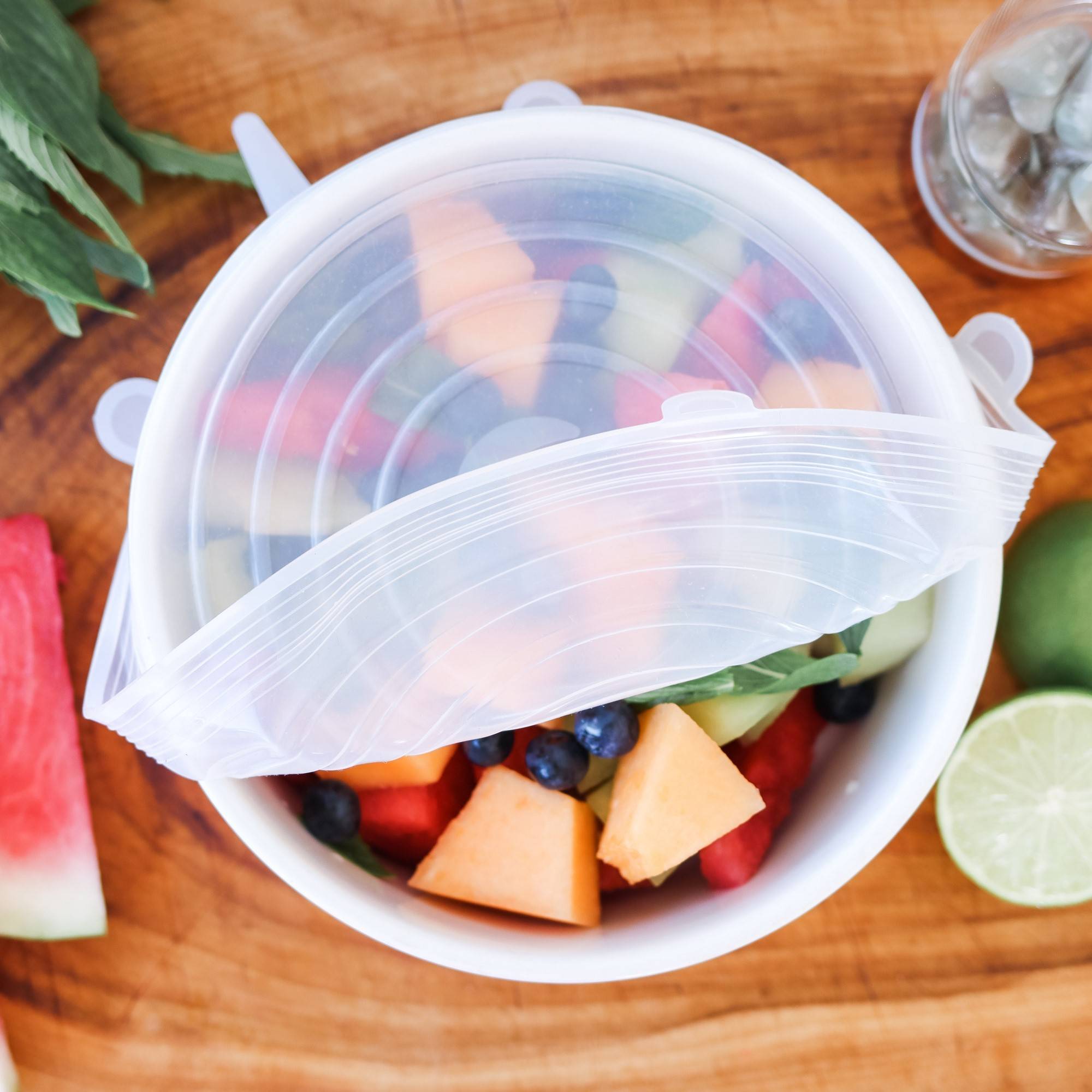 A set of 7, FDA approved, food grade silicone bowl covers in sizes from tin (for a can or glass) to XL for a salad bowl or saucepan

Made from 'silica' which is an abundant natural resource

Clear silicon making it easy to see what is inside

Super stretchy and even though circular can be used on odd shapes


Leakproof, creating a tight, vacuum seal which keeps food fresher longer


Stackable - you are able to stack bowls on top of each other


Suitable for use in the fridge, freezer, microwave and oven upto 200°C


Top-rack dishwasher safe or hand wash


Seal cut fruit and vegetables like avocado, apple, orange, onions

An amazing gift for a friend or relative that also understands the
importance of eliminating single-use plastics.
Value for money
Great quality and value for money
This is one of the best things I bought this year in order to stop using cling films ❤
Fantastic
They are great, using them for Xmas presents, thanks!
Amazing!
OMG I love these! They are so versatile, I couldn't wait to use them. They are a great quality, fantastic sizes and wash brilliantly in the dishwasher. I used one on half a watermelon and was very impressed and was even more excited when it worked just as well on a quarter watermelon 🍉. Love them so I'm back to buy more for some friends and family for Christmas.
Fantastic products and service Us and the Earth.
Reducing my plastic
Purchased a set of these covers. They are really solid and stretchy.You get a good range of sizes in the set.
Hopefully helping to reduce my plastic usage.