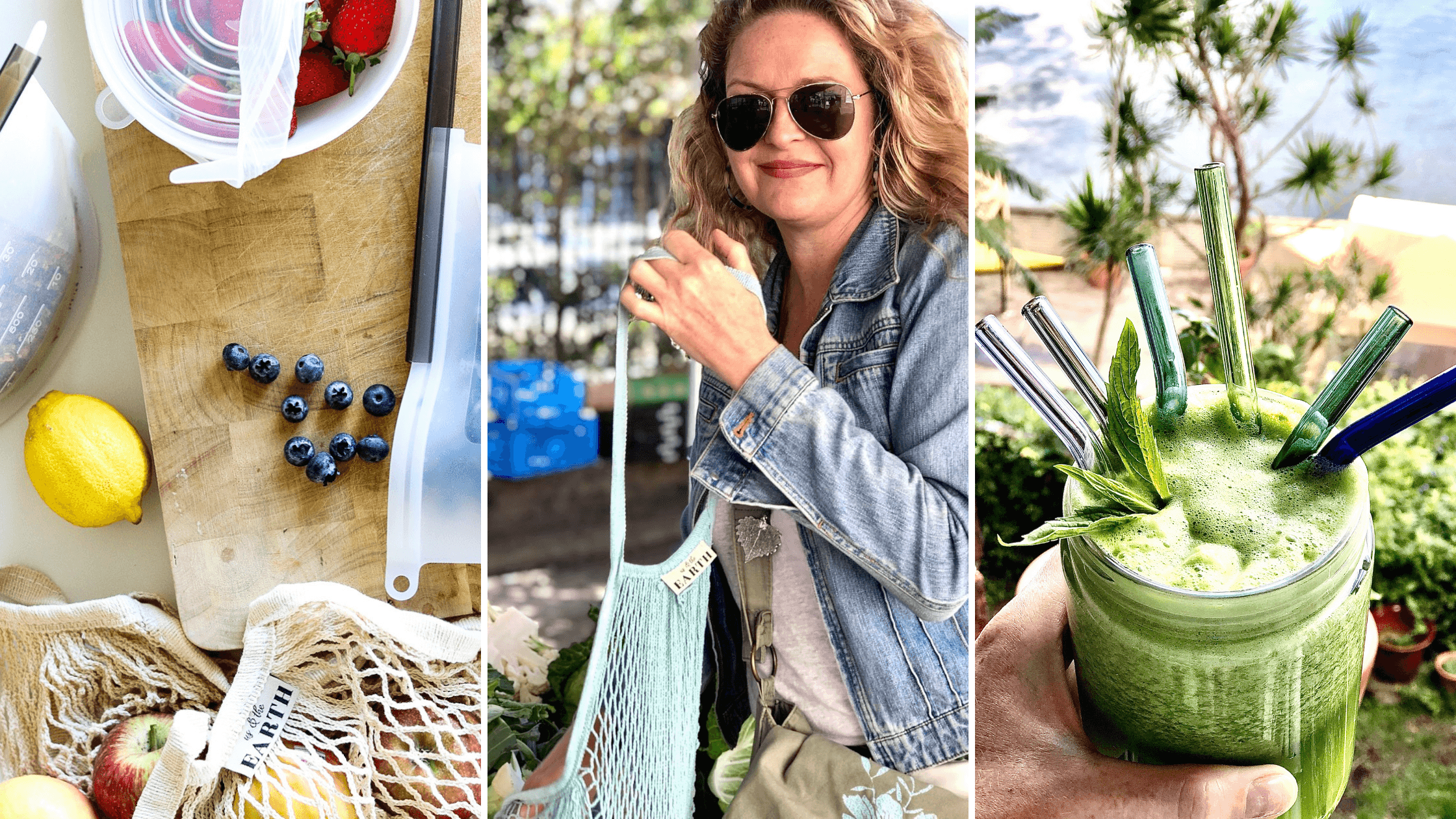 5 Easy kitchen swaps to drastically reduce your plastic usage
Creating a home where we recycle, reuse as much as we can and try to limit our impact on the planet can be a daunting task. We are creatures of habit right? Where do we even begin? 
Lately it feels we are spending more time at home than anywhere else. 
I must walk into my kitchen 50 times a day so am brutally aware of everything. Everything I cook, all the food I bring into the house, the rubbish I create, the products I am using for cleaning. And…. the dirty windows that for a long time have been begging to be cleaned. What is it about windows? And EVERY time I walk in there they stare at me. This weekend's task.
Anyway, I digress. 
Personally, I began in the eco kitchen as this is really where I think we can have the biggest impact. When we start recycling and separating soft plastics, fruit and veggie scraps and glass and paper it's amazing just how much we create. 
Here is where I started, I am a bit further along now, as I am really reducing my waste as much as recycling but everyone is adopting a greener lifestyle at different times. Do what feels right for you. 
Here are some easy ways to swap out your eco kitchen products that can really make a HUGE impact. They are in no order of importance
# 1 - Swap out plastic wrap for silicone bowl covers.
Cling wrap has been a eco kitchen staple for as long as I can remember. It sat with the foil and baking paper, normally sharing the drawer with the tea towels. 
It's been banished in my kitchen. Whatever I used cling wrap/plastic wrap for historically now I either use a silicone bowl cover or a silicone food pouch. Blowflies at BBQ's are still kept at bay but now with a reusable, food safe option. They are an easy swap for cling wrap and come in a variety of sizes to fit a can or glass, serving bowls or pans. Being transparent you can see what's inside without taking the lid off, and despite being round, they're really stretchy, so if your container is an odd shape, it's still going to fit. Stackable as well!
And just as a side note, use a plate on top of a bowl in the fridge, nothing wrong with that and it ia 100% zero waste which is the name of the game!


# 2 - Swap plastic food containers for silicone food pouches
It was love at first sight when I discovered the silicone ziplock food pouches. I store food in the fridge and freezer. Chicken stock, frozen fruit, smoothie mixes, extra veggies, fish or meat that need to be frozen. They are amazing for marinating and for transporting food as they just don't leak.
Yep, I'll say it again. They don't leak!! 
Salad with dressing is safe in my handbag and then I either just eat it straight out of the pouch or I can put it onto a plate. Completely reusable silicone pouches, you can use them again and again for edible products wet or dry and also for non food items. They're designed so you can stand them upright in your fridge or you can lay them flat and stack.
# 3 - Swap plastic bags with reusable cotton 
Really the best thing is to not use anything when you don't have to. Bananas, oranges, avocados… they come with nature's own packaging!
I challenge you to calculate just how many bags you think you use at the supermarket each week. Multiply by 52. It's shocking, Think of all the households in Australia. We really need to be drivers for change. It's worth it.
When you must though just use washable cotton bags for purchasing your produce and dried goods. They have the weight on the tag, a handy drawstring and are super handy for anything that needs to go into a bag!  We can displace SO MUCH plastic packaging when we buy in bulk. Just transfer from your bag into a glass jar at home and away you go. You can also take your glass jars directly to the bulk food store, just remember to weight them first.
# 4 - Swap single-use plastic straws for stainless steel or glass straws.
I don't know about you, but I'm not a fan of paper straws. Once they go soggy, they're almost impossible to get good suction and you need to throw them away anyway. 
I really enjoy an occasional G & T and a glass straw just make it all the more enjoyable. Smoothies are also almost a daily consumption in my house and we just enjoy drinking them with a straw!  Reusable straws easily slip into your handbag, and you can have the peace of mind that you're not contributing to the disturbing amount of single-use straws being used by Australians every day. Luckily they are being banned and restaurants and bars are realising they need to behave in a more environmentally friendly way.
SHOP STAINLESS STEEL STRAW & GLASS STRAWS
# 5 - Swap recyclable supermarket bags for organic mesh shopping bags
Our eco-friendly product and organic cotton mesh bags are and lightweight. Small enough to pop into your handbag for those last-minute things at the supermarket, the tote bags can also double as a bag for carrying towels, goggles, and swimmers to the beach.
You can purchase all these easy swaps individually or in the 21-piece Zero Waste Kitchen Starter Kit. It comes in a cute, beautifully designed recyclable box that makes starting to create your eco friendly product kitchen a breeze. an ideal Christmas present for friends and family. Plus you'll also get a free gift of an essential oil roller and free shipping Australia wide. 
Why it's so important for our health to get rid of plastics in our home.
BPA and some phthalates are endocrine disruptors, meaning they can mimic the body's natural hormones and cause an array of health problems. Infants and younger children are most vulnerable to exposure because of their lower body weight and their growth and development are strongly influenced by hormones. Unfortunately the effects on health can be lifelong.  You can read more about BPA and chemicals in plastics in my Blog here ( add link) 
For the health of our planet it is crucial that we keep making positive changes and influencing as many people as possible to make conscious changes.